UNIVERSITY AT BUFFALO ATHLETICS
---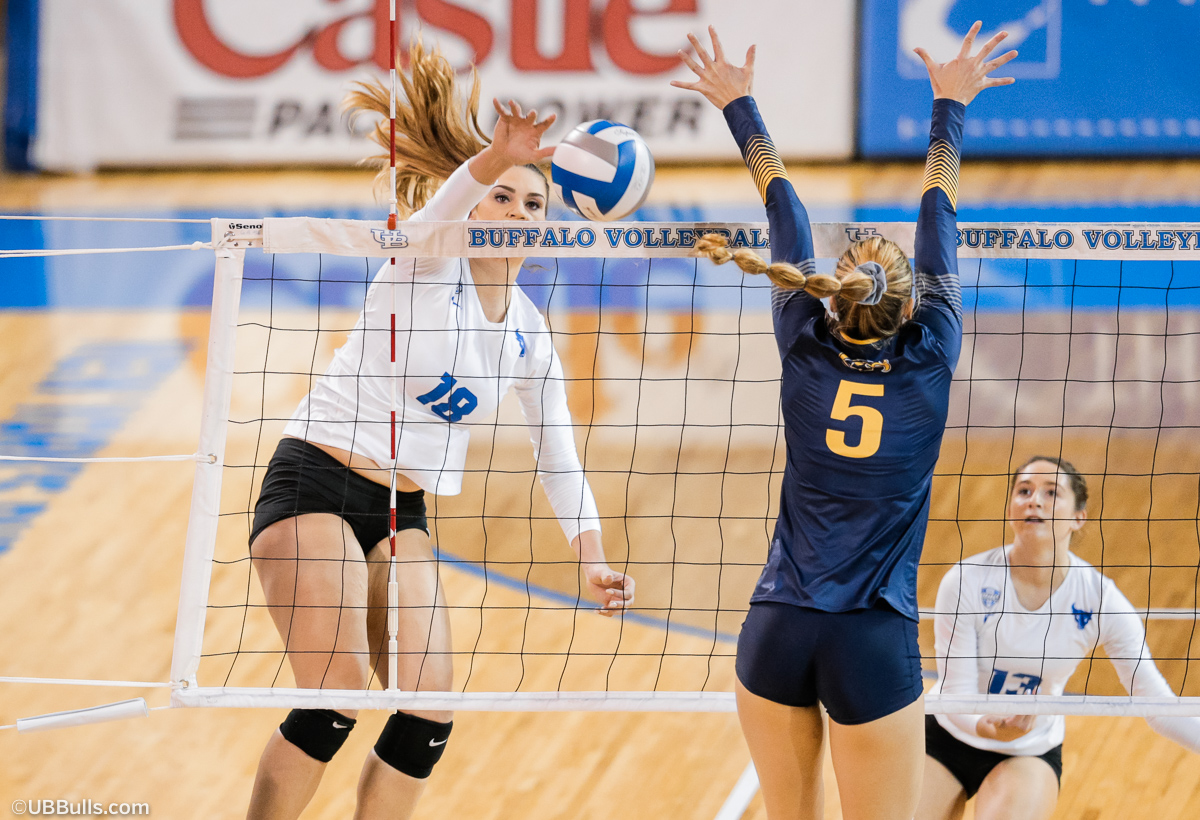 OXFORD, O.H. —

The University at Buffalo volleyball team had their 2018 season come to an end on Friday as the fourth-seeded Bulls lost to #5 Eastern Michigan, 3-1, in the MAC Quarterfinals. The Bulls will finish the season with an 18-11 record and a 10-6 mark in league play. The 18 wins are tied for the most since 2013.
Eastern Michigan took the contest 18-25, 28-26, 25-17, 25-21 as EMU outhit the Bulls .324 to .296. Buffalo got out to a quick start to the match, hitting .652 in the opening set as UB had just one hitting error in the set. A kill from sophomore Andrea Mitrovic opened a 16-11 lead and another kill from Mitrovic clinched the set 25-18, giving UB the early lead.
EMU opened the second set on a 7-2 run, but the Bulls were able to fight their way back and tie it at 8-8. UB again trailed at 19-15, but the Bulls scored five straight points as they took a 20-19 advantage. Buffalo continued to lead 23-21, but Eastern Michigan responded with three straight points to take the 24-23 lead. The Bulls managed to fight off three set points, but ultimately fell 28-26, tying the match up at 1-1.
The Bulls had the third set tied at 10-10 when EMU went on a 7-2 run, taking a 17-12 lead. The Eagles went on to take the set 25-17, giving EMU a 2-1 lead. In the fourth, Buffalo raced out to a 9-4 lead, but Eastern Michigan scored six straight to take the lead. The set was tied late at 20-20 when the Eagles scored four straight points, taking the 24-20 lead. UB fought off one match point, but an EMU kill clinched the set and the match.
Sophomore Tia Gleason had 45 assists to go along with three kills and eight digs.
The Bulls finished with 8.0 total blocks, led by seven from Wernette.
---