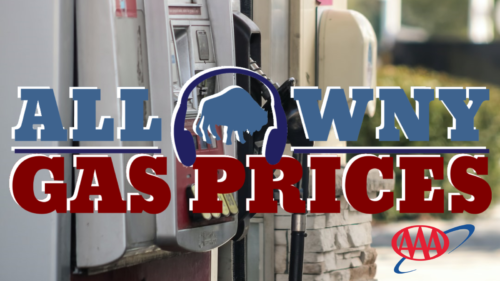 Today's national average price for a gallon of gasoline is $3.31, down six cents from last Monday. One year ago, the price was $3.67. The New York State average is $3.61, down four cents from a week ago. A year ago, the NYS average was $3.86. AAA Western and Central New York (AAA WCNY) reports the following averages:
Batavia – $3.64 (down 2 cents from last Monday)
Buffalo – $3.68 (down 2 cents from last Monday)
Rochester – $3.69 (down 4 cents from last Monday)
AAA projects 55.4 million travelers will head 50 miles or more from home over the Thanksgiving holiday travel period, Wednesday through Sunday. That's the highest forecast since 2019 and most of those travelers, 49.1 million, will drive to their destination. This year, on average, motorists will pay 36 cents less for a gallon of regular than they did last Thanksgiving. Cheaper oil and lower demand have driven the national average for a gallon of gas down 25 cents in the last month. The New York average is down 18 cents over the same period.
Diesel prices are also dropping. The national average price for diesel is $4.28, down seven cents from last Monday, and down from $5.31 a year ago. The New York average for diesel is $4.63, down two cents from a week ago, and lower than $5.96 one year ago.
To conserve fuel, motorists should map routes, avoid peak traffic times like rush hour, and combine errands into one trip while using cruise control when possible. Drivers should also make sure tire pressure is at the vehicle's recommended level for the best gas mileage while removing any unnecessary and bulky items from the car since it takes more fuel to accelerate a heavy vehicle. Get more tips here: https://gasprices.aaa.com/news/fuel-saving-tips/. Motorists can benefit from comparing pump prices before filling up with the AAA Mobile App for iPhone, iPad, and Android.
---

All WNY is made possible thanks to coffee and sleep deprivation.
We appreciate your readership. We like money, too.