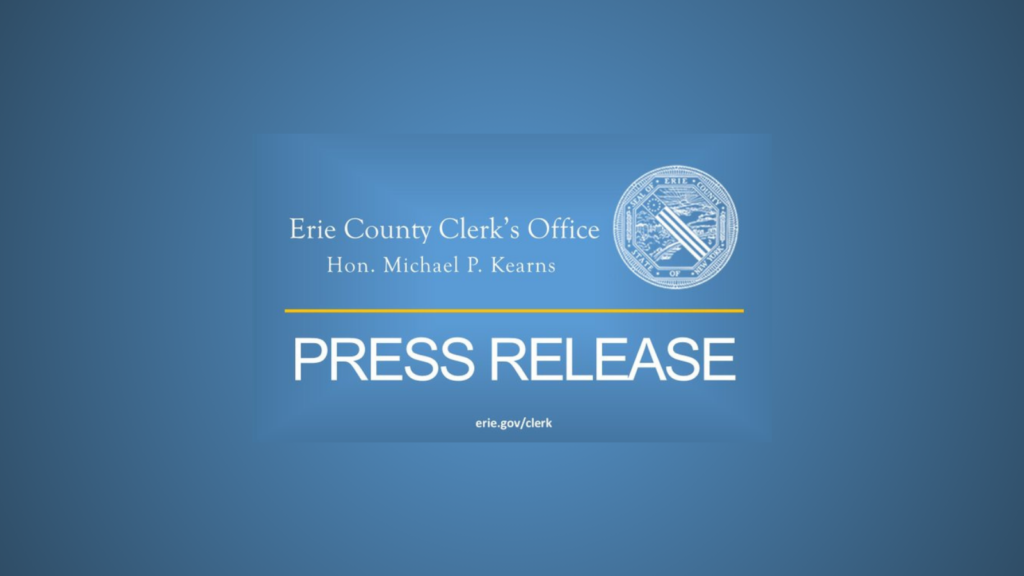 Erie County Clerk Michael P. Kearns is reminding drivers once again that they are in risk of having their driver's license suspended if they fail to comply with New York State Department of Motor Vehicles (NYS DMV) vision screening policy.
Due to the COVID-19 pandemic, motorists were allowed to renew their New York State driver license on-line by self-certifying their vision. By doing so they agreed to submit a vision test within one year of that date. According to Kearns, the NYS DMV is issuing this final warning, "If your license expired between 3/1/2020 – 8/31/2021 and you renewed online by self-certifying your vision, but have not submitted a vision test to the NYS DMV, your license will be suspended on 12/01/2023."
"We are asking those who chose to self-certify their vision online to complete the screening process," said Erie County Clerk Michael P. Kearns. "If you have failed to submit your vision test results, or take one at your local DMV office, you are putting your driving privileges in jeopardy of immediate suspension. Do not ignore this final reminder."
Kearns stated, "Per the NYS DMV, this type of suspension will remain open on the driving record until the motorist submits the acceptable proof of the eye exam. Once acceptable action has been completed by the motorist, the suspension will be cleared. However, as this is a manual process, it may take up to 5 days for the suspension to be removed from NYS DMV system.
The NYS DMV has again sent reminder notices to drivers who renewed their driver license on-line and chose to defer their vision test upon renewal. This is after thousands of drivers have yet to obey past communications from the DMV.
There are 3 options to show that you have visual acuity of at least 20/40 (based on the Snellen Visual Acuity Scale) in either or both eyes, with or without corrective lenses, in order to meet the NYS DMV requirement:
Pass a vision test by an approved provider and the provider will enter the results to the DMV's Vision Registry for you;

If you pass a vision test from a provider that is not approved to be in DMV's Vision Registry, you can ask your provider to complete a Vision Test Report (MV-619) to give to you and you can submit that original copy by mail: Erie County Auto Bureau, 170 Pearl Street, Buffalo, NY 14202, Attn: Vison Results;

Lastly, visit any Erie County Auto Bureau, bring in your letter and the test will be administered free of charge.
Erie County Clerk Kearns added, "I suggest making an appointment to ensure you get in and out quickly. We do accept walk-ins and we will accommodate you as swiftly as possible, however, appointments do take preference."
To schedule your same or next day appointment visit erie.gov/clerk/autobureau or call the Erie County Clerk's Outreach Center at 716-858-8864 for additional assistance.
---

All WNY is made possible thanks to coffee and sleep deprivation.
We appreciate your readership. We like money, too.