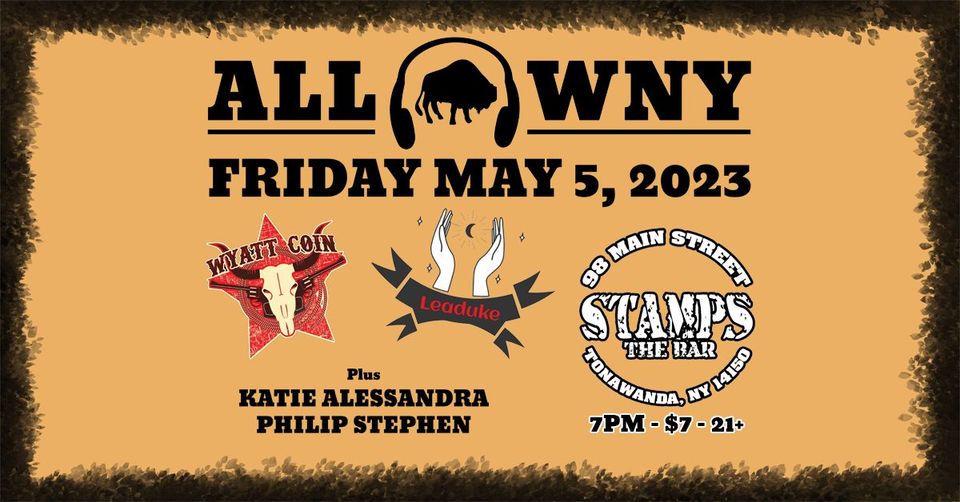 –> THIS DEAL HAS EXPIRED <–
TONAWANDA — All WNY is back in the concert business with a show back at our old stomping grounds on Cinco de Mayo.
We present Wyatt Coin and Leaduke, plus Katie Alessandra of Turkey Blaster Omega and Philip Stephen of Skamagotchi at 7 p.m. May 5.
Tickets to the 21+ show can be bought for $7 at the door — or below.