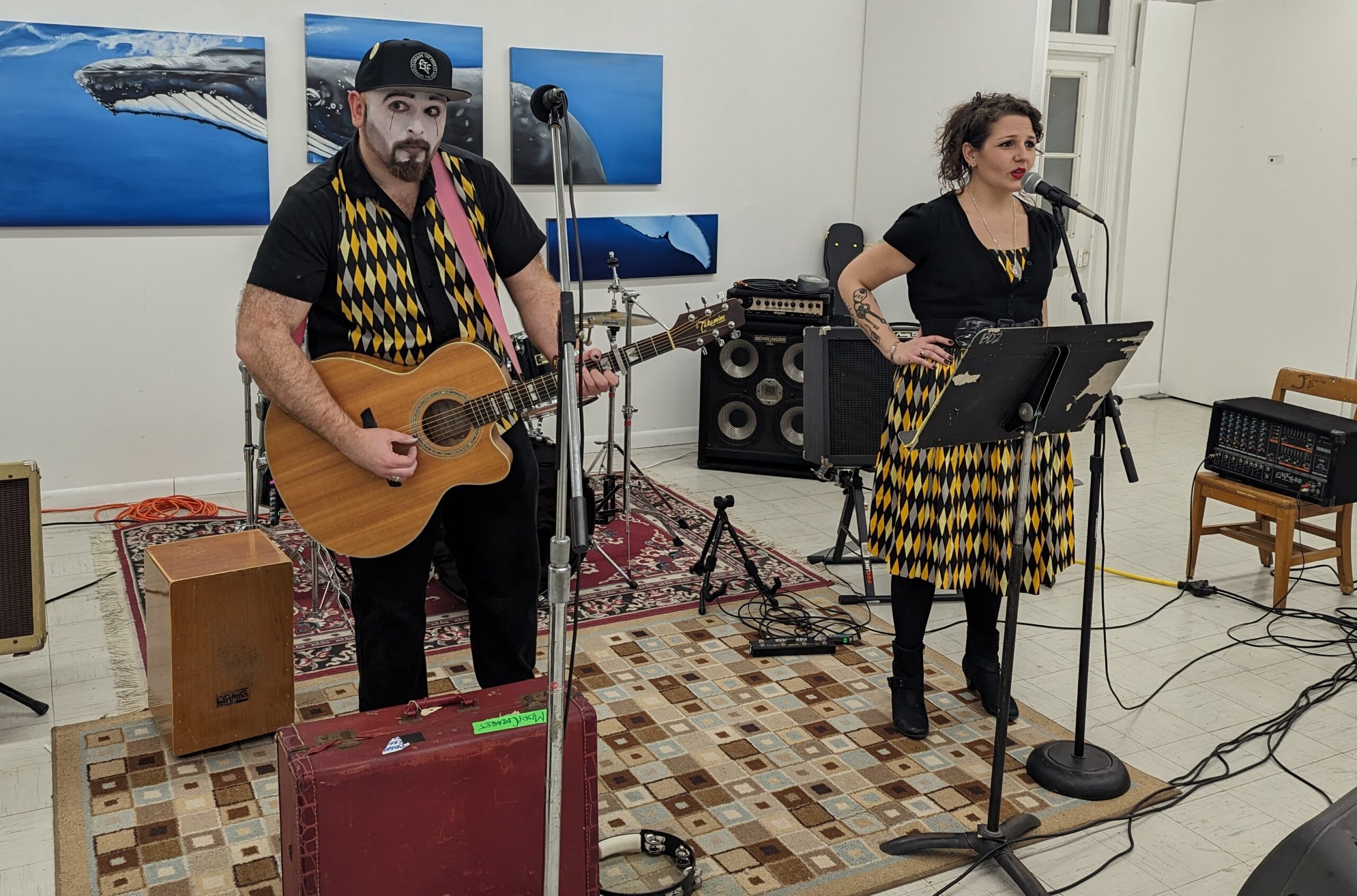 The wintry mix in Niagara Falls Friday night didn't prevent people from enjoying a little art, a little music and a whole lot of beer at the Art of Beer at the Niagara Arts and Cultural Center (NACC).
Organizers said there were approximately 400 paid attendees but based on the looks of the crowd, a bunch of people must have snuck in through the side door because the place was absolutely packed. Of course, there were scores of employees and volunteers — so maybe that was the difference.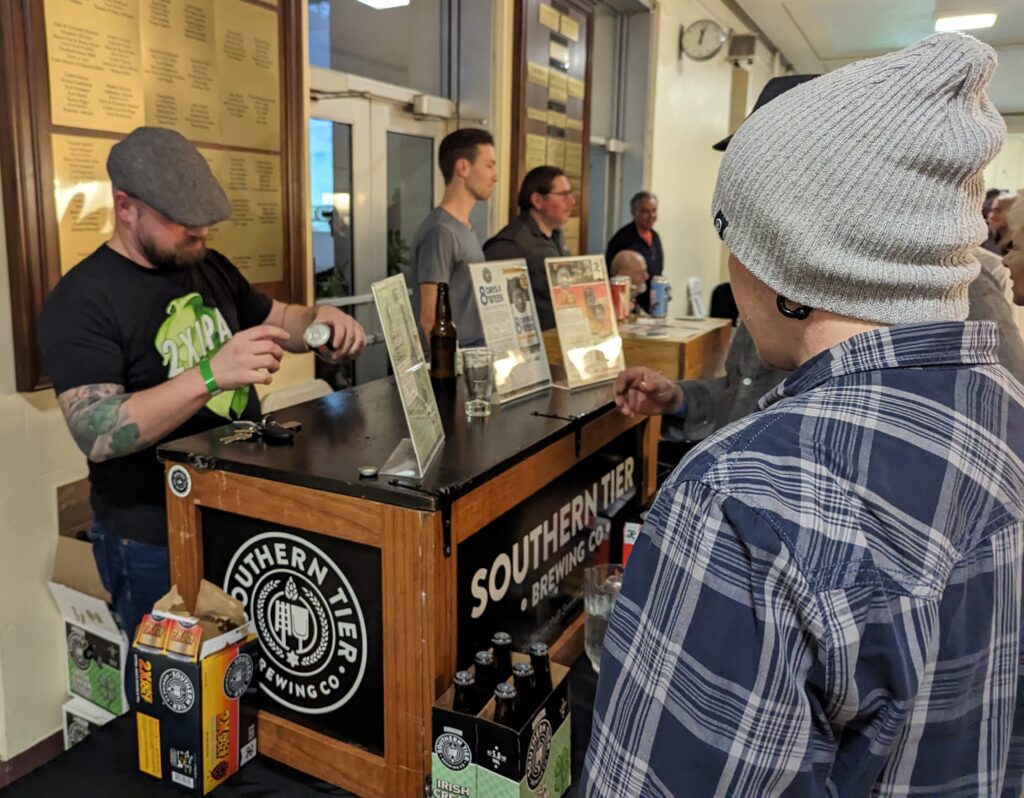 Now in its 15th year, the event serves as a fundraiser for the NACC, which is located in the Old Niagara Falls High School, 1201 Pine Ave.
Attendees were offered "limitless tastings of beer, wine and cider, culinary pairings from local restaurants, live music, movie magic, and art experiences, plus an 'Art of Beer' souvenir glass – all for one low ticket price," according to organizers.
Alcohol was provided by 12 Gates Brewing Co., 1911 Cider, 42 North Brewing Co., Aurora Brewing Co., Big Ditch Brewing Co., Blackbird Cider, Black Willow Winery, Blake Cider, Briar Brothers Brewing Co., Brickyard Brewing Co., Community Beer Works, East Aurora, Ellicottville, Flying Bison, Hammer and Crown, McKenzie's, Niagara Craft Spirits, Pressure Drop, Prosper Brewer, Resurgence, Single Cut Beer, Southern Tier, Steelbound, Thin Man, Victorianbourg Wine Estate, Vizcarra Vineyards, and Woodcock Brothers.
As for food, it was provided by The Archives Pub, Betty's Café, The Brickyard Brewing Co., The Craft Kitchen and Bar, Hard Rock Café, Niagara Honeymoon Sweets, Power City, the Red Coach Inn, Fortuna's, Judas Tree, Sweet Temptations du Jour and The Cadence: Sēvā.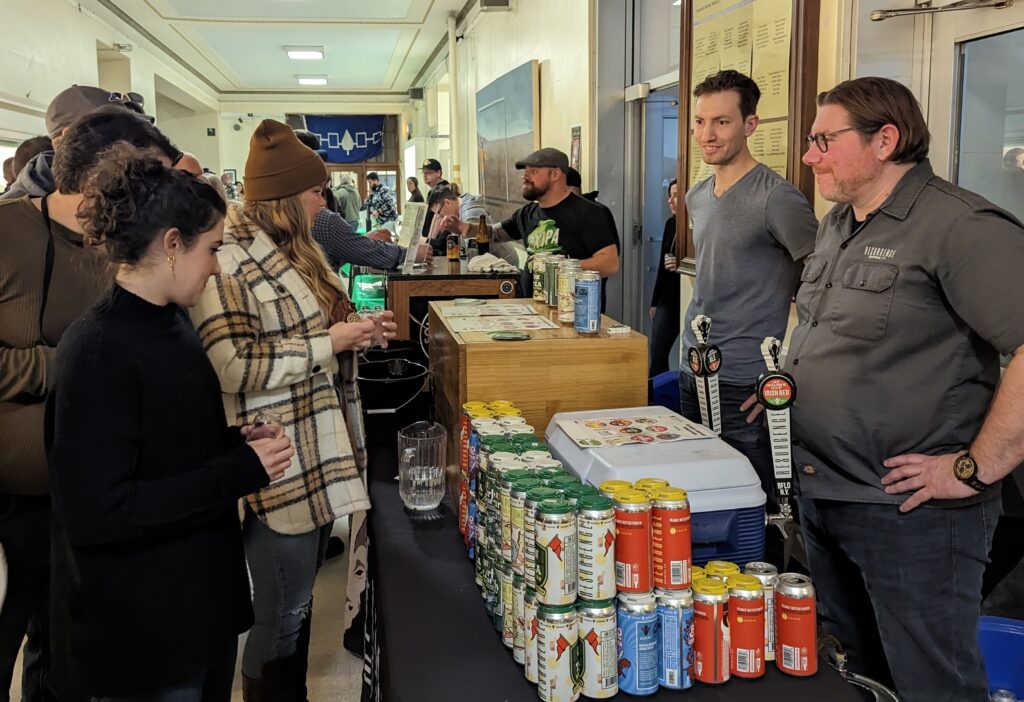 And the music lineup consisted of Bobby Skrzypek and The Pedestrians, Moxy Cleveland Cabaret (pictured above), Music Garden, Mark the Aquarius, DJ Johnny Bluu, Project 342, and The X-Statix.
And artists and other vendors included Anna McNabb, Barbara Keating Bird Houses, BfloGALS, Brave Spirit Art, Buffalo Simon Pure Chapter, Conti Studo w/ The Snobknockers, Discover Niagara Shuttle, Discovery Map of Niagara USA, Greater Niagara Ballet, Niagara Association of Homebrewers, Niagara Brewery Collectibles Club, Niagara Painters, Niagara Traditions Home Brewing, Pathways through the Dark, Powercity Fashion, Rough Cuts by Joe, Shady Acres Films, Snowfall Photography, and YELP!
When it's not hosting a huge beer bash, the NACC is home to more than 75 artists and arts groups: over 60 artist studios, 3 public galleries, and multiple private galleries, three theaters, a radio station, a certified sound stage / movie production facility, the Niagara Falls High School alumni center, and the NACC Artisan Café & Gift Shop.
For more photos from the event, check out our photo gallery on 500px.