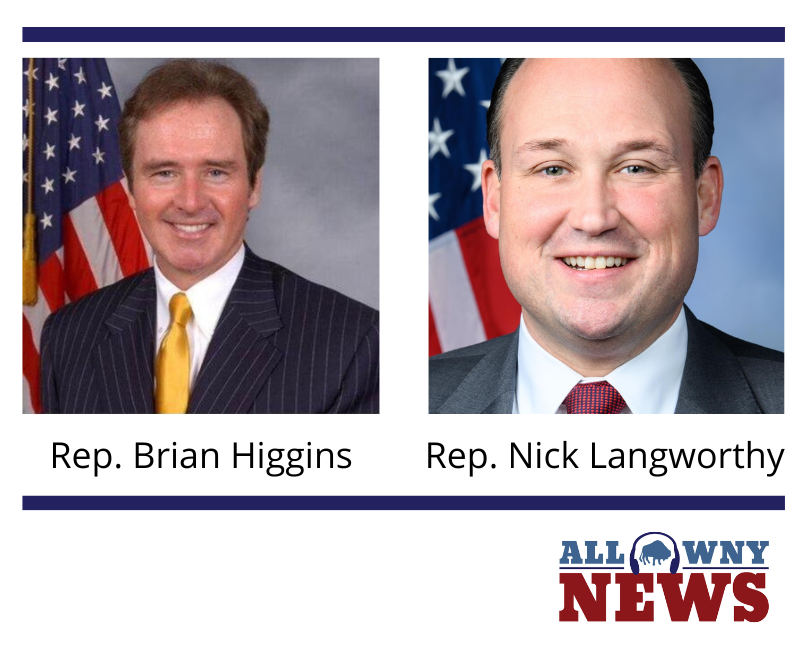 In a letter to the Federal Emergency Management Agency (FEMA), Congressman Brian Higgins (NY-26) and Congressman Nick Langworthy (NY-23) urged the agency to grant a 30-day extension for the ongoing preliminary damage assessment in the aftermath of Winter Storm Elliott.
New York State intends to request a Presidential Major Disaster Declaration for the deadly blizzard that took place over Christmas, but the process of assessing all the costs associated with a storm of this magnitude is still underway. Higgins and Langworthy, who both serve communities in Western New York impacted by the storm write,"The regions we represent are very familiar with extreme weather events, but Winter Storm Elliott presented new levels of strain to our emergency management systems. Our community leaders, first responders, health care providers, and safety net operators customarily prepare for winter storms, yet the intensity and duration of Winter Storm Elliott was unprecedented in scope and presented acute stresses. Due to this extreme event and prolonged white out conditions, first responders were unable to deploy for 12-18 hours to deliver essential functions. This made it extremely difficult to respond to medical emergencies caused by the blizzard. We continue to mourn for those lives lost today."
Winter Storm Elliott brought unprecedented blizzard conditions and sub-zero temperatures to Western New York on December 23, 2022, continuing for 37 hours straight. Two thirds of all emergency vehicles, including plows and ambulances, became stuck in deadly conditions. There were wide-spread power outages and hundreds of people were stranded. As a result, the record-breaking storm claimed the lives of more than 40 people.
On December 27, 2022, New York State received an Emergency Disaster Declaration from President Biden allowing the state to seek reimbursements for emergency response measures. Western New York is in the recovery process and the Preliminary Disaster Assessment is underway. A Presidential Major Disaster Declaration would allow the state and its municipalities to seek reimbursements for work done in response to the blizzard, as well as permanent recovery funding.