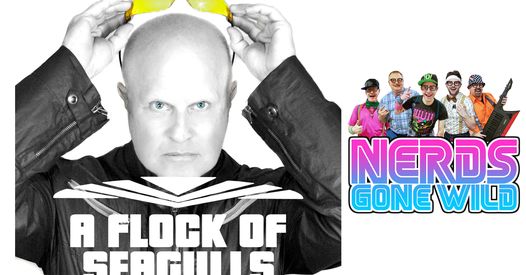 NORTH TONAWANDA — The Riviera Theatre will host 80s band, Flock of Seagulls on June 14th.
Tickets to the show, which will include special guests Nerds Gone Wild, will go on sale on Tuesday to Riviera Members and will be available to the general public on Friday.
"As well-known for their bizarrely teased haircuts as their hit single "I Ran (So Far Away)," A Flock of Seagulls was one of the MTV video rotation staples of the new wave era. Growing out of the synth-heavy and ruthlessly stylish new Romantic Movement, the group benefitted considerably from MTV's heavy rotation of the "I Ran" video in the summer of 1982. Mike Score's outrageous hair style is forever embedded in pop culture.," the Riviera's announcement says.
---

All WNY is made possible thanks to coffee and sleep deprivation.
Buy us a cup? (of coffee, we can handle the sleep deprivation ourselves)