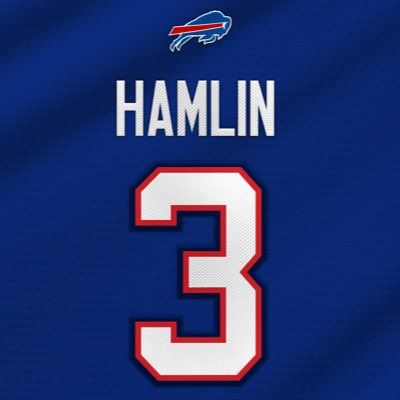 Less than five days since Damar Hamlin's life-threatening cardiac arrest on the field at Paycor Stadium in Cincinnati, the toy drive he had started — in hopes of raising $2,500 — in closing in on $8 million.
As of this posting, the total funds raised is $7,728,710. That comes from 232,000 donations. Many of those donations are $10 or less. A few, however, are a lot more. Donations topping $10,000 have come from:
Jim Irsay & Indianapolis Colts ($25,003)
Sheets Laundry Club ($25,003)
Jason Hanold ($20,000)
Robert Kraft and The New England Patriots ($18,003)
Pray For Damar ($15,000)
Obvious Shirts ($14,003) 
Matthew Stafford ($12,000)
Everyone at Finger Lakes Financial Services, Inc. ($10,033)
Cleveland Browns ($10,003)
New Era Cap Foundation ($10,003)
Houston Texans ($10,003)
Sean Mcvay ($10,000)
Russell & Ciara Wilson ($10,000)
Tom Brady ($10,000)
Hamlin remains in critical condition in the intensive care unit at the University of Cincinnati Medical Center. Doctors said on Thursday, however, that he has made remarkable progress. He reportedly woke up and asked if the Bills won the game Monday night. Of course, the game was not — and will not be — completed.
---

All WNY is made possible thanks to coffee and sleep deprivation.
We appreciate your readership. We like money, too.