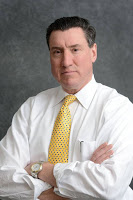 Erie County District Attorney John J. Flynn announces that two juveniles from Buffalo, ages 14 and 17, were arraigned over the weekend on charges of Murder in the Second Degree and Attempted Robbery in the First Degree. The juveniles appeared this afternoon before Erie County Family Court Judge Brenda M. Freedman for a bail hearing where the 17-year-old was remanded and the 14-year old was set bail of $50,000.
It is alleged that just after midnight on Friday, August 19, the juveniles attempted to rob a 20-year-old male who was in a vehicle and in the course of the attempted robbery a 16-year-old female passenger was shot and killed on Elmer Avenue in the City of Buffalo.
DA Flynn commends BPD Homicide Squad detectives for their work in this investigation.
The case is set to return on Friday, August 26, 2022 at 11:15 a.m.
The case is being prosecuted by Chief Gary Hackbush of the Homicide Bureau.
As are all persons accused of a crime, the defendants are presumed innocent until proven guilty in a court of law.
---

All WNY is made possible thanks to coffee and sleep deprivation.
Buy us a cup? (of coffee, we can handle the sleep deprivation ourselves)