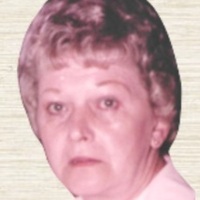 A retired employee at Westinghouse, after several years of dedicated service, Sophie A. Vanderlip, passed away at Hospice Buffalo, in Cheektowaga, New York, at the age of 94.
Sophie in her earlier years enjoyed traveling with her late husband Richard to Florida and to the Casinos of Las Vegas. In the family, she was known as the one that could enjoy stirring the pot and was the keeper of the graves. She was also known for making the best Christmas Cookies and Chocolate Chiffon Cakes, but at heart, she was just a Chocolahollic that loved Solid Chunk Chocolate.
She was the beloved wife of the late Richard Vanderlip.
Born on Tuesday, April 24th, 1928, she was the second daughter of the late Mary (nee Klimeczko) Kajdas and the late Joseph Kajdas.
Sophie was the loving sister of the late Anastasia (late Leonard) Szymanski, late Mary (late Henry) Talowski, late Joseph (late Patricia) Kajdas, and late Anna (late Stanley) Makson, and was the devoted aunt of several nieces, nephews, great-nieces, and great-nephews.
The family will be present on Tuesday, July 12th, 2022, from 3-7 PM at the PIETSZAK FUNERAL HOME, 2400 William St. (near Harlem).
All are invited to a Mass of Christian Burial that will be held on Wednesday, July 13th, 2022, at St. Andrew's Church, located on Crocker & Reiman Streets, in Sloan, New York, at 10 AM.
Interment will follow at Mt. Calvary Cemetery, in Cheektowaga, New York.
The family appreciates your prayers and concerns during this time and would like to thank you for your support.
Please take a minute to share a picture in our online Photo Album or a favorite memory in our Guest Book here on Sophie's Tribute page.
---

All WNY is made possible thanks to coffee and sleep deprivation.
Buy us a cup? (of coffee, we can handle the sleep deprivation ourselves)