PRESS RELEASE
---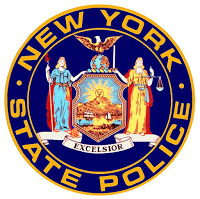 On April 27th, 2020, Troopers out of SP Jamestown arrested Amanda Cuthbert, 31, of Jamestown, for Criminal Possession of Stolen Property 3rd Degree.
The Troopers received a report of a pick-up truck stolen from the town of Ellicott and located the truck in question at the Gurnsey Hollow Cemetery in South Valley. Cuthbert was observed fleeing from the truck and was taken into custody after a short foot pursuit.
Cuthbert was transported to the Cattaraugus County Jail for arraignment and was released on her own recognizance, to appear in the town of South Valley Court on a later date. The truck was returned to the owner.
---

All WNY is made possible thanks to coffee and sleep deprivation.
Buy us a cup? (of coffee, we can handle the sleep deprivation ourselves)