PRESS RELEASE
---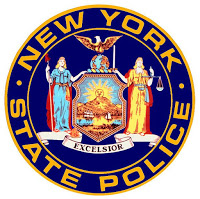 On April 27th, 2020, Troopers out of SP Jamestown arrested Elizabeth Barker, 27, of Gerry, for Criminal Contempt 1st Degree.
The Troopers responded to a domestic dispute at a residence in Gerry. While investigating the incident, it was revealed that there was an order of protection directing Barker to stay away from the victim.
Barker was placed under arrest and charged with Criminal Contempt 1st Degree based on a prior criminal contempt conviction. Berker was issued an appearance ticket and is scheduled to appear in the town of Gerry Court on a later date.
---

All WNY is made possible thanks to coffee and sleep deprivation.
Buy us a cup? (of coffee, we can handle the sleep deprivation ourselves)