STAFF REPORTS
---
BATAVIA — Genesee Community College's History Club invites everyone to Historical Horizons Lecture Series taking place on the Batavia campus on the first Wednesday of every month this fall.
The season kicks off at 7 p.m. Wednesday, as Dr. Chris Mackowski, professor of Journalism and Communications at St. Bonaventure University discusses his book, "Grant's Last Battle: The Story Behind the Personal Memoirs of Ulysses S. Grant." Facing financial ruin and struggling against terminal throat cancer, Ulysses S. Grant fought his last battle to preserve the meaning of the American Civil War. His war of words, "The Personal Memoirs of Ulysses S. Grant" would cement his place as not only one of America's greatest heroes, but also as one of its most sublime literary voices.
The lecture begins at 7 p.m. in room T102 of the Conable Technology Building, is free and open to the public.
For additional details about the overall Fall Lecture Series including this Saturday's three-act play at GCC's Medina Campus Center, "Now We Stand by Each Other Always," click here: https://news.genesee.edu/news/2019/08/21/history-club-gcc-brings-history-life
For more information, visit https://gcchistoricalhorizons.wordpress.com/ or contact Marketing Communications Director Donna Rae Sutherland at (585) 343-0055 ext. 6616, or via email: dsutherland@genesee.edu.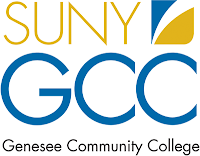 ---

All WNY is made possible thanks to coffee and sleep deprivation.
Buy us a cup? (of coffee, we can handle the sleep deprivation ourselves)