PRESS RELEASE
---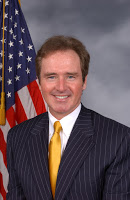 Congressman Brian Higgins (NY-26) released the following statement in response to the signing of a new North American Free Trade Agreement (NAFTA) by the Presidents of the United States, Canada and Mexico:
"While I am pleased to see that the President moved away from his previously announced counterproductive strategy to proceed without Canada in the development of this new agreement, I view the announcement today as the next step in many toward achieving a truly enforceable agreement that protects American jobs, lifts wages for working families, and protects our environment.
"I hope that the Administration energetically engages with Congress over the next weeks and months to ensure that these goals are not simply aspirations, but are enforceable policies."
Several steps remain before the agreement is finalized. All three nations must ratify the deal. For the U.S. this entails Congressional consideration including action by the House of Representatives Committee on Ways and Means, Senate Finance Committee and votes in both Houses of Congress before it is signed into law.
Rep. Higgins is a member of the House of Representatives Committee on Ways and Means and its Subcommittee on Trade. He also serves on the Congressional Northern Border Caucus and the U.S.-Canada Interparliamentary Exchange. Higgins' Western New York district borders Canada.
---

All WNY is made possible thanks to coffee and sleep deprivation.
Buy us a cup? (of coffee, we can handle the sleep deprivation ourselves)