UNIVERSITY AT BUFFALO ATHLETICS
---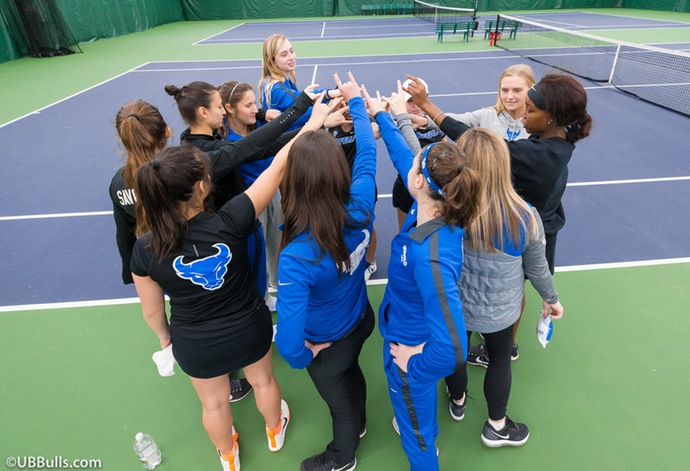 NEW HAVEN, C.T. — The University at Buffalo women's tennis team competed at the ITA Northeast Regionals this past weekend as the Bulls saw competition in both singles and doubles action.
In singles action, Antoniou-Karademitrou won her first match against Matarina Majorova from Drexel, 6-2, 5-7, 6-1 before she fell in the round of 64 to Jenna Friedel of Harvard, 6-3, 6-3. Martinez Blanco received an opening round by in the singles main draw, but she too fell in the round of 64 to Grace Joyce of Princeton, 6-1, 6-4.
The Bulls will return to action the weekend of October 26 when they host the UB Fall Invite.
---