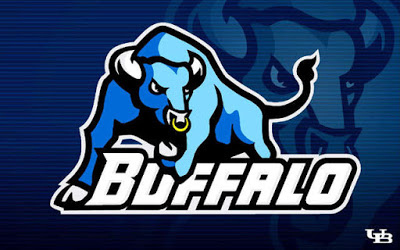 BUFFALO – Fourth-year head softball coach Trena Peel has announced the hiring of Stacey Jennings as assistant coach. Jennings brings over 14 years of experience playing at some of the highest levels as well as coaching.
Most recently, Jennings served as the head coach for the 10U & 12U travel softball teams out of Aurora, CO where she was responsible for leading and developing all softball programs and activities. She also worked as a clinical care coordinator and treatment counselor at Excelsior Youth Center.
Prior to that, Jennings served as assistant coach and pitching coach at North Carolina A&T, where she assisted the head coach in developing weekly practice and game plans and worked closely with her pitching staff. She was also in charge of evaluating the academics of her team.
"I am extremely humbled and excited for this opportunity to be a part of the UB softball program," said Jennings. "I am looking forward to a successful season with Coach Peel and the staff. The sky is the limit for this program and I can't wait for this journey."
Jennings had an outstanding playing career both at the University of Tennessee and the University of Maryland. She spent three years for the Volunteers where she was team captain of the 2005 squad that made it to the College World Series. During that season she finished with an ERA of 0.94. In 2003, she became just the second rookie in Tennessee history to win 20 games.
Jennings finished her career at the University of Maryland in 2007 where she recorded an ERA of 2.53 and batting .299 with 12 home runs.
"I'm delighted to have Coach Jennings join our staff," said Peel. "She has played in the SEC and ACC and brings Women's College World Series experience. She was a dominate force in the circle and a great hitter. I believe that she will bring a wealth of knowledge to our young pitching staff and help them develop into a powerhouse staff."
Jennings joins a staff that includes Holly Luciano, who is beginning her third year on staff, and volunteer assistant coach Joe Prater, who begins his second season with the Bulls.
Peel has also announced that former four-year letterwinner Kenzie Koch will be remaining with the program as a student coach.
From UBBulls.com.
---
---