There's so much to do throughout Western New York all summer long. But today the celebrations are piled high. It is our name day, after all.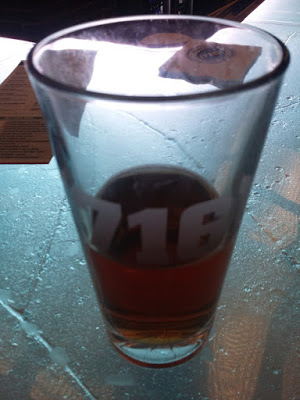 Two of the biggest events of the day are beer-related. In Buffalo? Hard to imagine.
The Labatt Undomesticated Games at Wilkeson Pointe began at 10 a.m. and runs until late this evening. The summer version of Labatt's popular Pond Hockey, if you will, includes human bowling, an oversized sling shot, Rollerdash, Undomesticated Challenge, Keg-O-War and more. And of course, plenty of Labatt Blue. And that's just for the participants. For those who wish to go watch what is likely to become a Buffalo tradition, there's also live music, volley ball, kayaking, biking, and just lounging around.
Then there's the National Beer Mile. Starting at noon, the "race" challenges competitors to "Drink. Run. Repeat. Party." At last check, there were still tickets available for $40 per person … if you hurry.
In Niagara Falls, the Gin Blossoms offer free music on Old Falls Street beginning at 6 p.m. courtesy of the Hard Rock Cafe.
The Italian Festival continues today and Sunday on Hertel Avenue between Delaware and Colvin avenues.
In Lockport, it's the first day of the Sweet Chalk Festival. Now in its fourth year, it takes place today and Sunday at the municipal parking lot on at Pine and Main streets. Local and nationally known artists will do their best to make the best temporary art possible.
A bit further south — in Hamburg — is the Hamburger Festival. Whether the delicious sandwiches were made in the 716 is moot when there's so many tasty options to choose from.
West Seneca is celebrating its 25th annual Arts & Crafts Festival today and Sunday at Veterans' Memorial Park.
If you're in the southtowns, you might want to check out a free outdoor concert by the Buffalo Philharmonic Orchestra at Chestnut Ridge Park or Orchard Park.
Meanwhile, back in Buffalo, former Fearless Leader of All WNY Radio, Noah Gokey, will perform at Hot Mama's Canteen at 9 p.m.
For even more events, check www.AllWNYEvents.com.
---

Get social with All WNY News. Facebook. Twitter. Instagram.
---

All WNY is made possible thanks to coffee and sleep deprivation.
Buy us a cup? (of coffee, we can handle the sleep deprivation ourselves)