BUFFALO — The affiliation between the MILB Buffalo Bisons and the MLB Toronto Blue Jays has been extended through the 2018 season, the team announced today.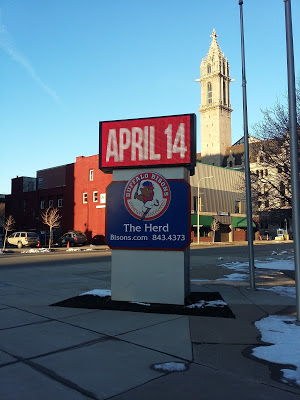 "The support we've received from the Blue Jays' player development and front office staffs has been everything we thought it would be and more when we began this partnership four years ago," said Bisons Vice President/General Manager Mike Buczkowski. "It has truly been a partnership in every sense of the word and we're looking forward to continued success in growing the baseball corridor from Western New York to the Greater Toronto area."
In the first three seasons with the Blue Jays, the Bisons have seen over 1.6 million fans come to Coca-Cola Field, including a total of 551,303 last season, which was the Bisons' best attendance since the 2010 season.
The team says the Blue Jays have been instrumental in the success of promotional events like the Bisons' Hot Stove Luncheon, 'Blue Jays Weekend' (this year May 21-22), Mystery Ball Charity Game (Aug. 16) as well as themed giveaways (Marcus Stroman Bobblehead -May 21, Aaron Sanchez Bobblehead -Aug. 10) each season. The Bisons have also welcomed new corporate sponsorships from Canadian businesses like Samuel Son & Co. Inc. and the Ripley's Aquarium.
Overall, the Bisons have seen double-digit Canadian fan growth throughout much of their business model, including individual and online ticket sales, merchandise sales and website traffic. The radio broadcast of several Bisons games have been aired by Toronto's Sportsnet FAN 590 and Bisons team updates and highlights are readily available to Blue Jays' fans at Rogers Centre.
The Bisons home opener is Thursday against the Rochester Red Wings. First pitch is slated for 2:05 p.m.
---