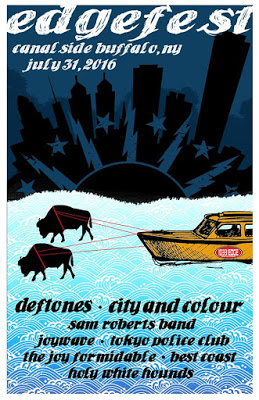 BUFFALO — WEDG 103.3, "The Edge," has announced its lineup for Edgefest 2016 to take place at 1 p.m. July 31 at Canalside.
The show will feature Deftones, City and Colour, Sam Roberts Band, Joywave, Tokyo Police Club, The Joy Formidable, Best Coast and Holy White Hounds.
Tickets go on sale at 10 a.m. Friday.
More details will be added when they are available.