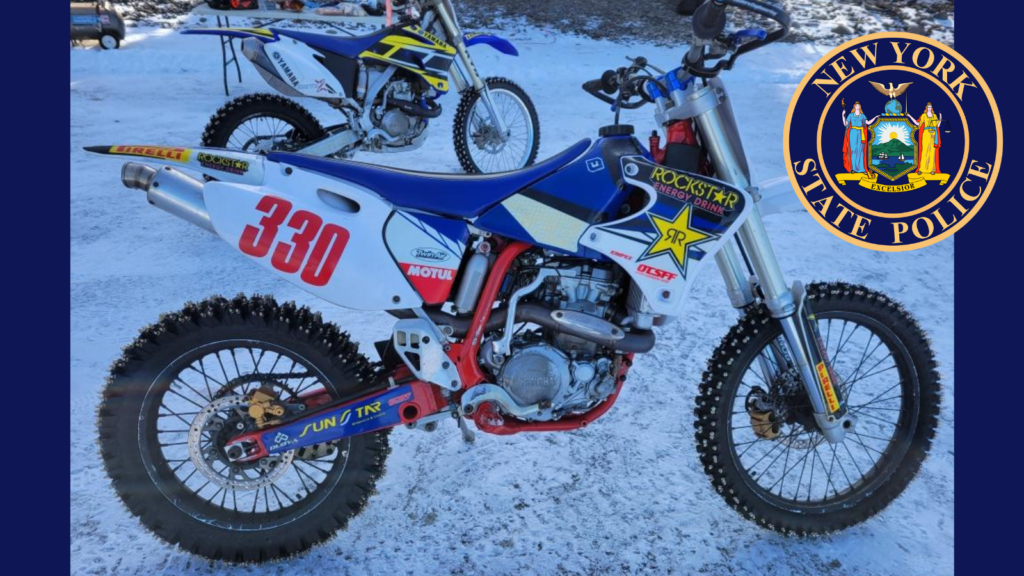 The Bureau of Criminal Investigation out of SP Amity are seeking public assistance on a burglary complaint involving dirt bikes that occurred at R&K Marina in Caneadea, N.Y.
Between October 26, 2023, and October 31, 2023, two dirt bikes were stolen from R&K Marina. The stolen dirt bikes: red, white, and blue 2000 Yamaha YZF 426 with decals, and a blue and white 2001 WR Yamaha 250F with headlight/taillight.
Anyone with information is asked to contact the NYSP at 585-344-6200. Reference SJS#11690934.