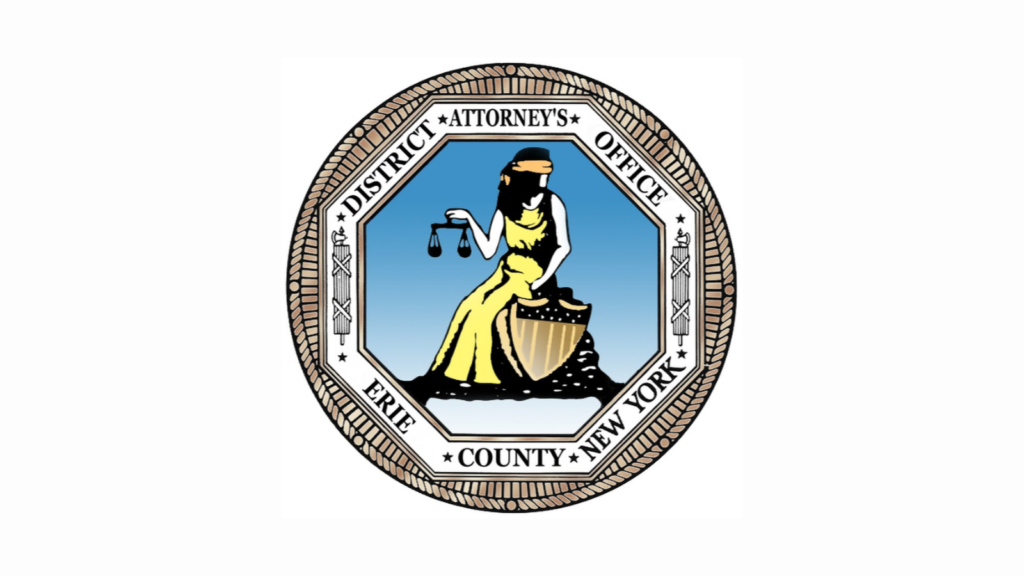 Erie County District Attorney John J. Flynn announces that 26-year-old Christopher Andino of Buffalo pleaded guilty this morning before Erie County Court Judge Suzanne Maxwell Barnes to one count of Attempted Assault in the Second Degree (Class "E" felony).
On Tuesday, April 11, 2023, at approximately 1:46 p.m., the defendant attempted to assault a police officer while being placed under arrest on the 100 block of Herkimer Street in the City of Buffalo. The defendant, who was wanted on a bench warrant, refused multiple commands, fought with the officers and bit a detective sergeant's right hand during the incident.
A bench warrant was issued for Andino after he failed to appear for a judicial diversion court program following his guilty plea to a felony burglary charge. During the early morning hours of November 26, 2021, the defendant unlawfully entered a building on Grant Street in the City of Buffalo by breaking a window. Once inside, the defendant stole an unknown sum of cash and various items from several businesses inside of the building.
On January 17, 2023, Andino pleaded guilty before Buffalo City Court Judge Barbara Johnson-Lee to one count of Burglary in the Third Degree (Class "D" felony). Upon successful completion of the diversion program, the defendant would have been permitted to withdraw his previous plea and enter a reduced plea to a misdemeanor.
After his arrest for the assault of the police officer, our office requested that the court remove Andino from the judicial diversion program, impose a sentence on his original plea and remand the defendant pending sentence. Judge Johnson-Lee set bail at $30,000 cash, bond or partially secured surety bond. At his next court appearance, our office will again request that the court remove Andino from the diversion court program and impose a sentenced on the felony charge. Andino is scheduled to return on Monday, October 23, 2023 at 9:30 a.m. for further proceedings.
Andino faces a maximum of 4 years in prison when he is sentenced on the attempted assault case on Tuesday, January 30, 2024 at 9:30 a.m. He was held without bail pending sentence.
DA Flynn commends the Buffalo Police Department for their work in these investigations.
The case was prosecuted by Assistant District Attorney Daniel J. Morris of the Felony Trials Bureau.
---

All WNY is made possible thanks to coffee and sleep deprivation.
We appreciate your readership. We like money, too.