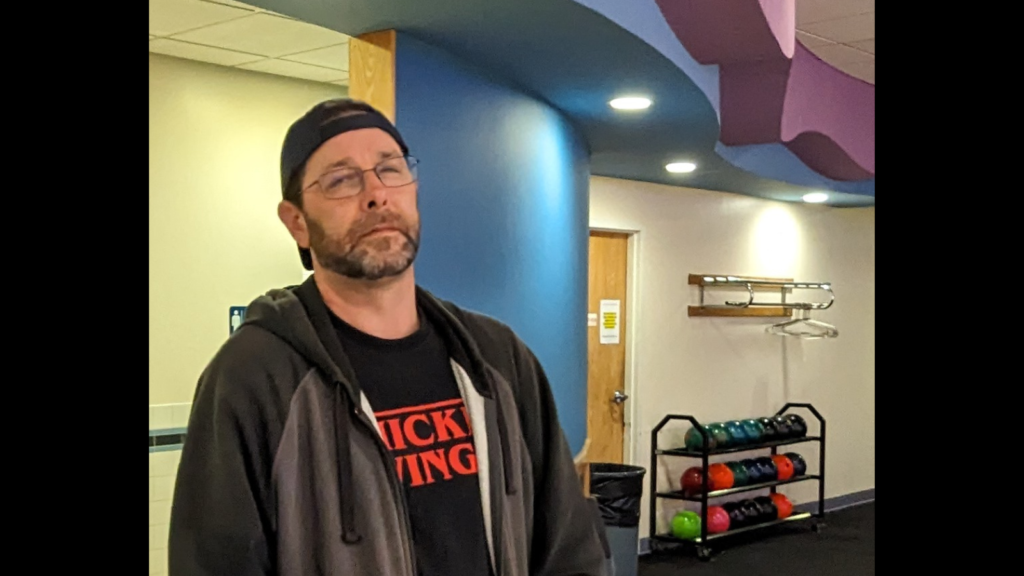 NIAGARA FALLS — The third time is the charm.
In week three of the Sanborn Businessmen's bowling league at Rapids Bowling Center, the All WNY bowling team picked up seven points, vaulting themselves from last place in the league to "not last place."
As has been the case since the beginning of the season, Tyler Mondoux led the team in scoring, rolling a 223-268-233 for a 724 series. Team Captain Drew McGrath went 194-164-200 for a 558 on the night. Scott Leffler rolled a 148-139-140 for a 427 series, his best of the season thus far. In fact, the only team member not having the best night of the admittedly young season was Anthony Berak, who rolled a 77-102-100 for a 279 series. As you can see in the above photo, he was not impressed … with himself and/or the fact that Leffler was taking a photo for this story.
On the opposite lane, Wagner's Farm Market was represented by Rick Milleville, Matt Haseley, Steve Grogan and Tony Quaranto Jr.
With league handicaps added into the score, All WNY won 951-887 in the first game, 982-830 in the second game, and 982-817 in game three. The three-game win gives All WNY seven point on the season leaderboard, vaulting them to nine on the season — a major upgrade from the two points they came into the night with.
The All WNY team returns to the lanes next Tuesday.
---