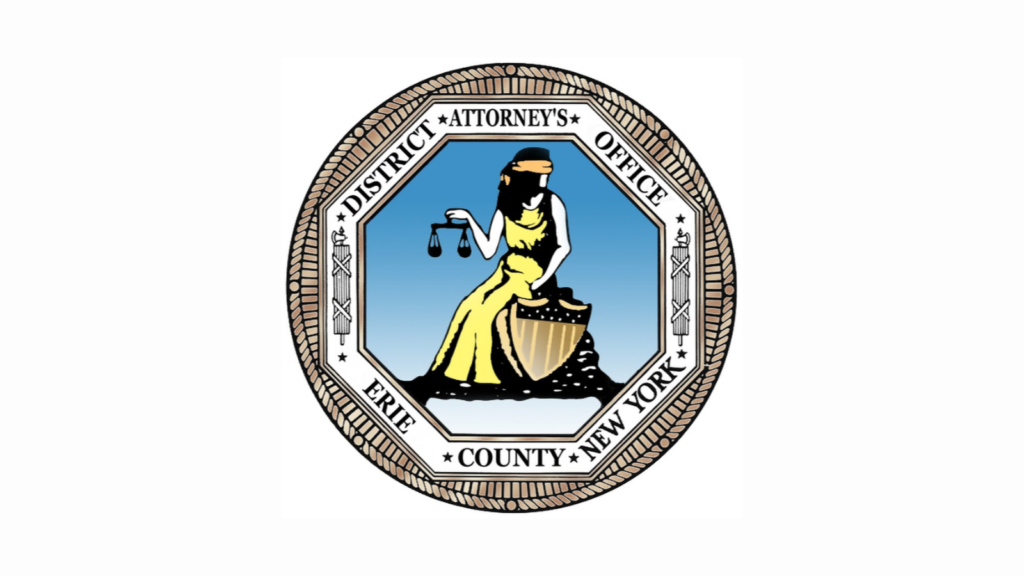 Erie County District Attorney John J. Flynn announces that 22-year-old Kindu Z. Jeancy of Democratic Republic of the Congo was arraigned this morning before State Supreme Court Justice M. William Boller on an indictment charging him with one count of Sexual Abuse in the First Degree (Class "D" felony) and one count of Unlawful Imprisonment in the Second Degree (Class "A" misdemeanor).
It is alleged that on Friday, August 11, 2023, at approximately 4:00 p.m., the defendant subjected the victim to sexual contact by forcible compulsion. The defendant, an asylum seeker, is also accused of pushing the victim onto a couch, holding her arms down and forcing himself on top of the victim to prevent her from leaving the room. The alleged crime occurred inside of a hotel room on the 600 block of Dingens Street in the Town of Cheektowaga.
Jeancy is scheduled to return on October 16, 2023 at 9:30 a.m. for a pre-trial conference. He continues to be held without bail. A temporary order of protection issued on behalf of the victim remains in effect.
If convicted of the highest charge, Jeancy faces a maximum of 7 years in prison.
DA Flynn commends the Cheektowaga Police Department for their work in this investigation.
The case is being prosecuted by Assistant District Attorney Rebecca A. Fioravanti of the Special Victims/Domestic Violence Bureau.
As are all persons accused of a crime, the defendant is presumed innocent until proven guilty in a court of law.