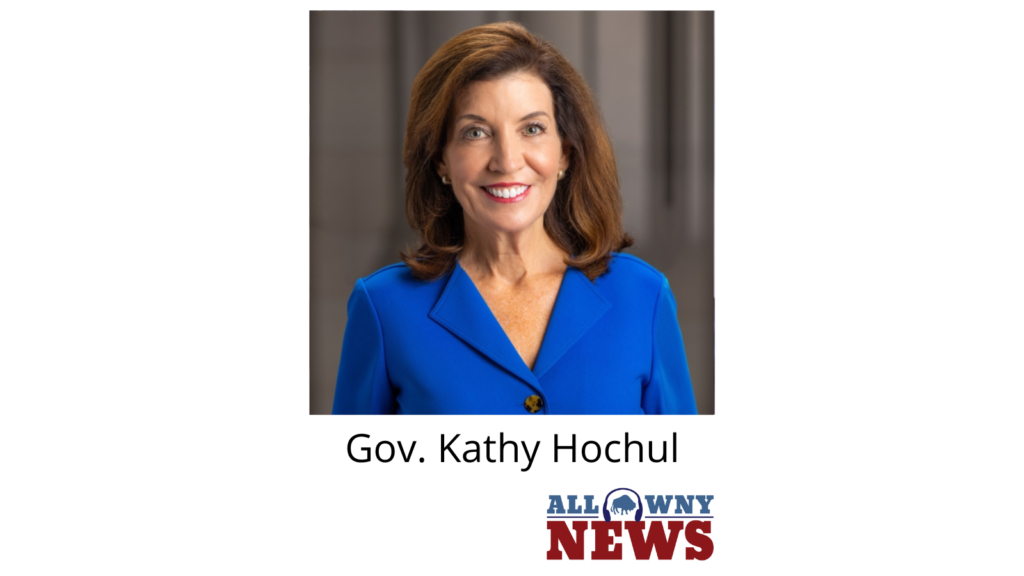 Governor Kathy Hochul today signed five pieces of legislation in New York City to provide support to 9/11 victims, survivors and their loved ones. This support will help to remove barriers and delays from Victim Compensation Fund and workers' compensation claims. In addition, two bridges and a highway will be designated to honor brave individuals who gave the ultimate sacrifice. The Governor signed these pieces of legislation in New York City while honoring and remembering those lost during on September 11th, 2001. In addition, Governor Hochul was joined by Vice President Kamala Harris, New York State Attorney General Letitia James, New York City Mayor Eric Adams and other federal, state and local elected representatives during a visit to the World Trade Memorial Museum earlier today.
"On this solemn day of remembrance, let us not only honor the lives lost on 9/11, but also extend our support to the survivors, their loved ones and our first responders," Governor Hochul said. "New York remains committed to honoring the legacy of those lost and providing resources for victims and their loved ones."
Legislation (S. 2946B/A. 75-B) aims to ensure that individuals who were in the Lower Manhattan and northern Brooklyn exposure zones between September 2001 and the end of May 2002 are made aware by employers of their rights to register for the 9/11 Victim Compensation Fund and the World Trade Center Health Program, which provide monitoring and treatment for eligible individuals with WTC-related illnesses. The legislation would require businesses and institutions that had people return after the attack to notify them of their potential eligibility for the Victim Compensation Fund and World Trade Center Health Fund. The State's Economic Development agency and Department of Labor will coordinate a plan to provide adequate notice of the benefits available.
State Senator Patrick M. Gallivan said, "Trooper Lakeman served our state and our nation in the weeks and months after 9-11 and ultimately lost his life because of his heroic work at Ground Zero. He is among the victims of the worst terrorist attack in our country's history and we honor his commitment and dedication. I was proud to sponsor this legislation and I hope it will provide some comfort for his grieving family."
Legislation (S. 5971/A. 7410) designates a portion of the state highway system as the "Port Authority Police Officer Steven J. Tursellino Memorial Highway" which is located on State Route 111 between State Route 454 and State Route 347 in the Towns of Islip and Smithtown in Suffolk County. This renaming taking place in Officer Tursellino's hometown is a fitting honor and a way to recognize the supreme sacrifice he made on behalf of the residents of the Great State of New York.