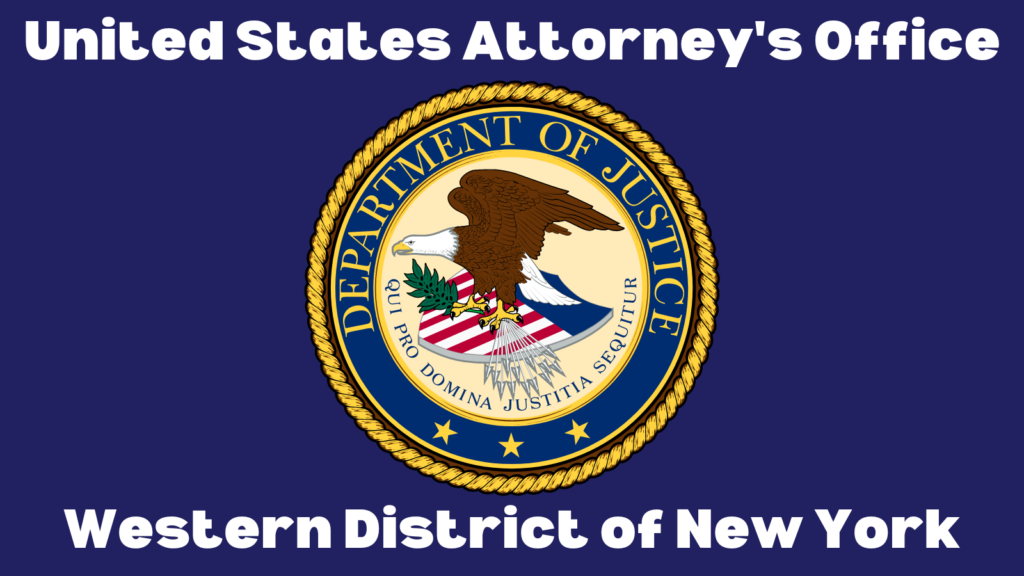 BUFFALO, N.Y.-U.S. Attorney Trini E. Ross announced today that Lisa Hughes, 52, of Hamburg, NY, pleaded guilty before U.S. Magistrate Judge Jeremiah J. McCarthy to unauthorized inspection of returns or return information. Judge McCarthy then sentenced Hughes to one year probation and a $1,000 fine.
Assistant U.S. Attorney Douglas A. C. Penrose, who is handling the case, stated that while working as a Case Advocate within the Internal Revenue Service's Taxpayer Advocate Service, in Buffalo, Hughes would receive calls from Individual 1 and Individual 2, who worked at a local tax preparation firm (Company). Individual 1 and Individual 2 would inquire about returns filed for the Company's clients. Hughes would then access the returns or other return information in the IRS" Integrated Data Retrieval System (IDRS). Between April 25, 2014, and August 16, 2019, Hughes accessed return information for Company 1 clients on more than 120 occasions. The calls received from Individual 1 and Individual 2 were not part of Hughes's job responsibilities and she knew that she was not authorized to access the return information in response to these calls. In addition, between 2016 and 2019, Hughes also prepared over 100 tax returns for Company 1 clients, for which she was compensated. For the 2016 to 2018 tax years, Hughes also prepared approximately 250 returns for friends and family, for which she was sometimes compensated. Hughes knew that IRS regulations prohibited her from preparing tax returns for others in return for compensation.
The plea and sentencing are the result of an investigation by the Treasury Inspector General for Tax Administration, under the direction of Special Agent-in-Charge William Kalb.
---

All WNY is made possible thanks to coffee and sleep deprivation.
We appreciate your readership. We like money, too.