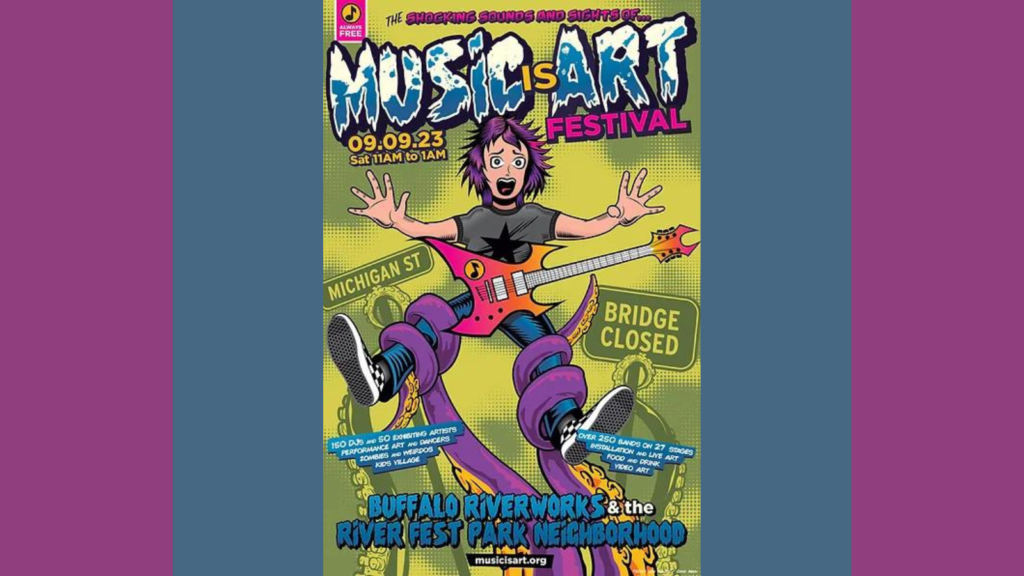 Music Is Art is returning to Buffalo RiverWorks and the River Fest Park neighborhood on Sept. 9.
But why do things the same when things can be more complicated?
"This year, we have a little bit of a challenge," according to Robby Takac, festival founder and Goo Goo Doll, explaining that the Michigan Street Bridge is expected to be closed during the festival.
But not to worry, Takac said. They'll have boats. And the neighborhood around River Fest Park will "be opened up more," with many businesses in the neighborhood helping to make the 21st Music Is Art the best yet.
It's expected that Music is Art — or MIA, if your prefer — will have 250 bands on 25+ stages throughout the day. There will also be art installations, food, drinks, DJs and a kids village.
This year offers a VIP package for the first time, offering parking, all-day boat shuttle passes, drinks at select locations and free ferris wheel rides.
Music is Art has become one of WNY's best annual events, winning the 2022 All WNY Award for Best Festival. It's gonna take more than a closed bridge to stop it.