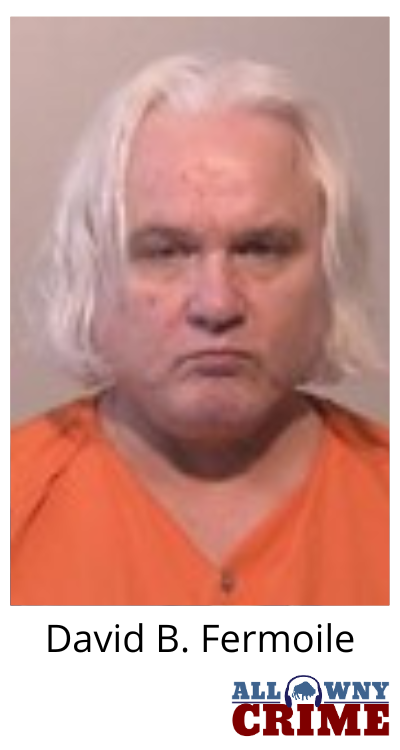 LOCKPORT — On June 7, 2023, at approximately 0918 hours, the Niagara County Sheriff's Office received a call to check on the welfare of a person on Windermere Rd in the Town of Lockport.
The call was received from a visiting nurse who was unable to make contact with a patient at the residence. Upon patrol arriving and entering the residence, they observed a female on the floor, unresponsive with multiple head and facial injuries. She was pronounced deceased at the scene. Additionally, patrol located two other family members inside the residence. One of them was detained without incident. The third family member, a female that the visiting nurse was scheduled to meet with, was located unharmed.
David B. Fermoile, 64, of Lockport was subsequently arrested and charged with Murder 2nd Degree (Class A-1 Felony). He was arraigned through CAP Court and remanded to the the Niagara County Correctional Facility with no bail. The name of the victim is not being released at this time pending notification of family.