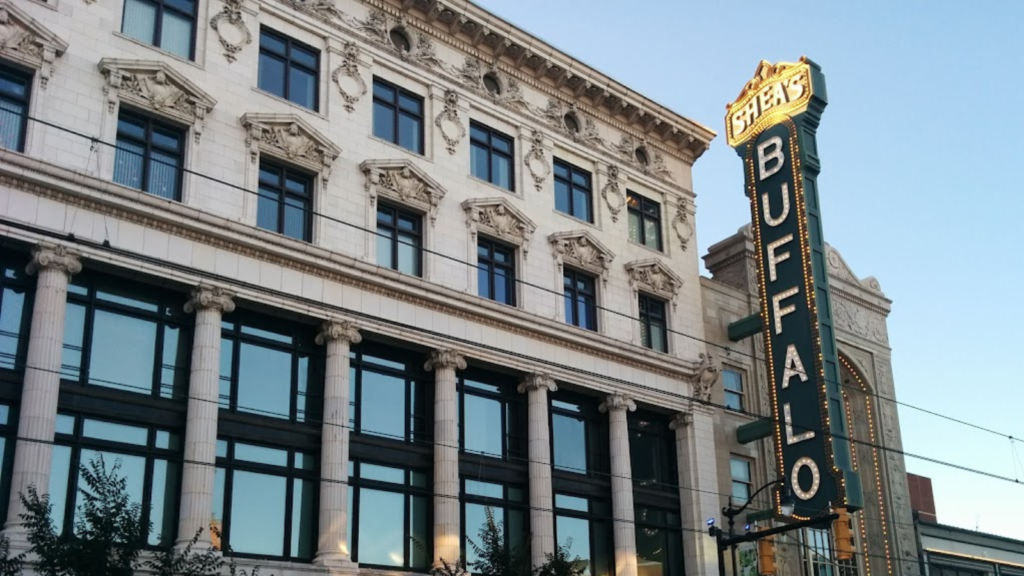 Governor Kathy Hochul today announced a record $90.5 million in funding for large-scale capital projects at 19 arts and cultural organizations across New York State through the New York State Council of the Arts Capital Projects Fund, including $5 million for the Shea's O'Connell Preservation Guild, Ltd., more commonly known as Shea's Performing Arts Center or Shea's PAC.
The announcement, which follows a $42 million investment in small and mid-sized capital projects announced in April, is part of the Governor's historic $150 million investment in capital improvements for the arts. Governor Hochul announced the new funding at the groundbreaking for the campus-wide improvement project at Storm King Art Center, a 500-acre outdoor museum in the Mid-Hudson Region and a $7.5 million NYSCA Large Capital Improvement Grants recipient.
"From New York City to the North Country, we are investing in our state's robust arts and culture sector to ensure all New Yorkers, regardless of their background, have access to the transformative power of art," Governor Hochul said. "Our unprecedented support for this shared vision of accessible and sustainable cultural spaces will result in a stronger economy, more jobs, and improved community and personal health for New Yorkers and our visitors from around the globe."
Shea's PAC is a campus comprised of three theatres in the Buffalo Theatre District, intent on bringing the best of live performance through touring productions and local collaborations to Western New York. In addition to live performances, Shea's also has extensive arts education programs that offer a wide variety of engagement opportunities for students and members of the WNY community.
The state funding will be used to restore and maintain Shea's Buffalo Theatre for present and future generations to enjoy as a working historic theatre providing a wide variety of live performing arts experiences for our patrons and innovative and effective educational experiences fostering an appreciation of live theatre by area youth.