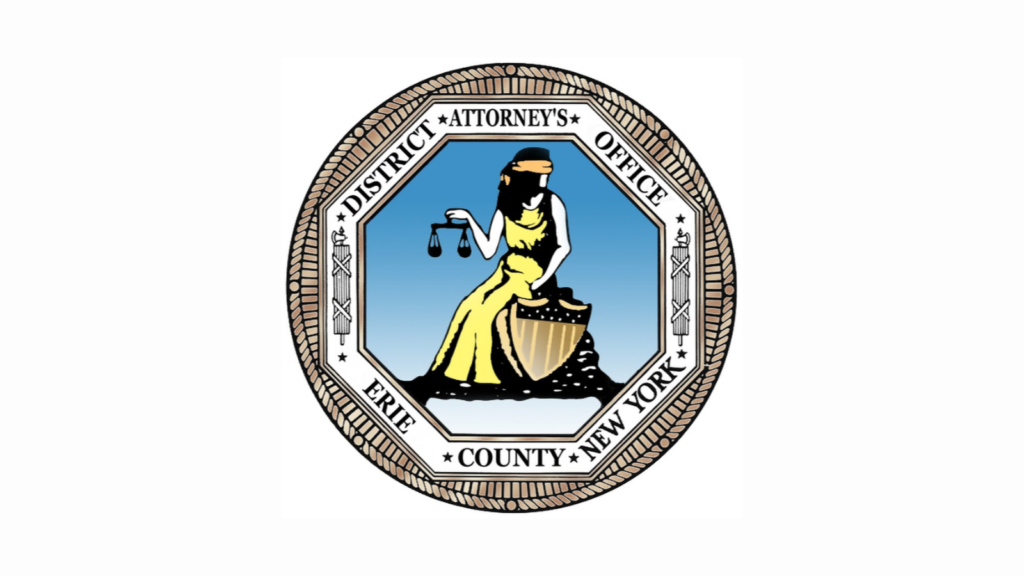 Erie County District Attorney John J. Flynn announces that 37-year-old William T. Bergeron of Cheektowaga was sentenced this morning before State Supreme Court Justice Deborah A. Haendiges to 25 years to life in prison.
Between August 15, 2018 and July 13, 2020, the defendant engaged in two or more acts of sexual conduct against a child at a location in the Town of Cheektowaga. The defendant, who was a registered sex offender at the time of the crimes, knowingly acted in a manner likely to be injurious to the physical, mental, or moral welfare of the same child victim. The defendant was known to the victim.
A jury found Bergeron guilty of one count of Predatory Sexual Assault Against a Child (Class "A-II" felony) and one count of Endangering the Welfare of a Child (Class "A" misdemeanor). Jurors rendered their decision after less than an hour of deliberation following a four-day trial in April 2022, convicting the defendant of the highest count in the indictment against him.
Today, Justice Haendiges issued a final order of protection on behalf of the victim, which remains in effect until 2096.
District Attorney Flynn commends Detective Tim Turnbull of the Cheektowaga Police Department for his work in this investigation.
The case was prosecuted by Assistant District Attorney Meredith M. Mohun of the Domestic Violence/Special Victims Bureau and Assistant District Attorney Abbi L. Fuhrken of the Buffalo City Court Bureau.