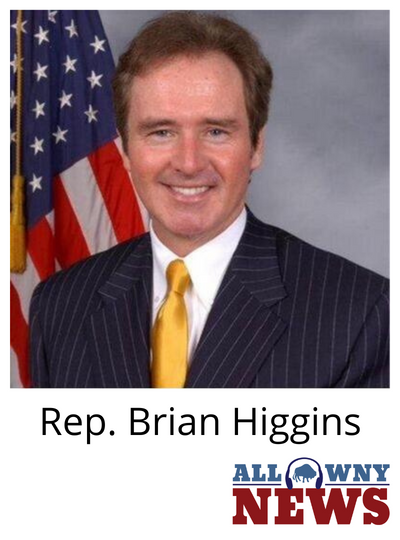 Congressman Brian Higgins (NY-26) announced final House approval of the NOTAM Improvement Act (H.R. 346), sending the bill that addresses issues related to the January grounding of flights across the U.S. to the President's desk. 
Higgins spoke in favor of the bill on the House floor earlier this year, saying, "On January 11th a failure of the Notice to Air Missions system grounded thousands of flights across America. This malfunction created air travel chaos for days. The system is essential to safe flight operations and needs to be reformed. The Notice to Air Missions Improvement Act takes a proactive approach to make much-needed upgrades. Many of the airline safety measures implemented over the past 15 years were born out of the lessons we learned following the crash of Flight 3407 outside of Buffalo. We must not wait for another tragedy to make the necessary steps to protect the flying public."
The bill was initially approved by the House in January, amended and adopted in the Senate on May 9, and passed in its final form in the House on May 22.
A glitch in the Notice to Air Missions (NOTAM) System which occurred due to contractor error led to the temporary shutdown of flights nationwide on January 11, 2023. Rep. Higgins was among the bipartisan members writing to the U.S. Department of Transportation seeking answers following the incident.
The NOTAM Improvement Act creates a task force consisting of aviation experts to provide recommendations for modernizing, securing, and ensuring adequate backup of the NOTAM system which provides pilots with timely information on matters such as runway changes or flight restrictions. The bill subsequently requires the U.S. Federal Aviation Administration (FAA) to implement an upgraded NOTAM system by September 30, 2024.
The legislation is supported by the Air Line Pilots Association and the National Business Aviation Association.
---

All WNY is made possible thanks to coffee and sleep deprivation.
We appreciate your readership. We like money, too.