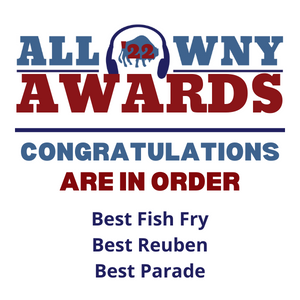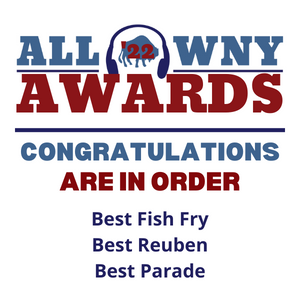 While the official announcements on all 73 categories for the 2022 All WNY Awards will be made on April 1, the 17th anniversary of All WNY Radio's kickoff, we felt there were circumstances that necessitated our announcing a few categories early.
Specifically, it made sense to announce the Best Fish Fry winner early to allow the winners to take advantage of two Fridays in Lent. It made sense to announce the Best Reuben since we figure more of them will be eaten this weekend then any other. And it made sense to announce the Best Parade because … well, that'll make sense when you see what won.
Taking first place in the Best Fish Fry contest is the Niagara Falls Mediterranean restaurant, Ghada Have It! — for the second year in a row. In a close second place is Wiechec's Lounge. And rounding out the top three is Hamburg's JP Fitzgerald's.
For the Best Reuben contest, Taylor's Tap and Grill in Wheatfield take's first place. Gene McCarthy's was the second-highest vote getter. And the Blackthorn Restaurant & Pub takes third.
For the Best Parade, Western New Yorkers prefer Buffalo's St. Patrick's Day Parade by a wide margin. And Buffalo's *other* St. Patrick's Day Parade — the Old First Ward Parade — took second. The Best Parade category was completely Buffalo-centric as the Buffalo Pride Parade landed third.
The All WNY Awards are an annual celebration of all things Western New York. Nominations were made by the general public in 73 categories and voting was done online over the course of 15 days.