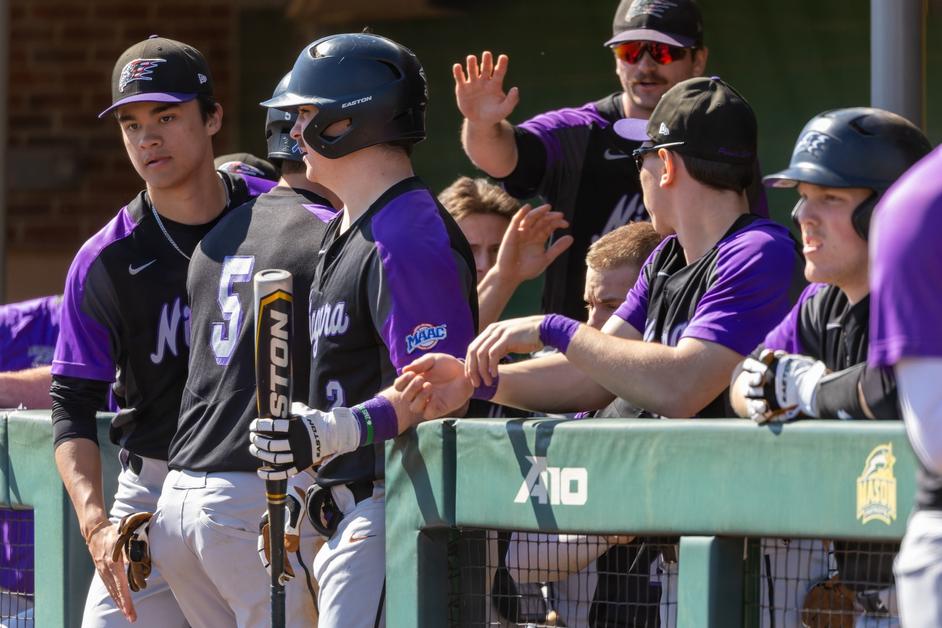 Portland, OR—The Niagara baseball team fell in the third game of a four game series against Portland by a score of 12-1 on Saturday.
Game Recap
Nick Groves once again opened the game by getting on base and advanced to third base but the Purple Eagles could not drive him in to open the scoring.
Portland opened the scoring in the bottom half of the inning as the Pilots took a one run lead.
In the bottom of the second the Pilots took a 4-0 lead as they pushed three runs across on four hits in the inning.
The Purple Eagles manufactured a run in top of the third. Groves singled with one out and Cole O'Connor singled and Groves went first to third. Max Giordano then drove one to right field for the SAC fly that brought Groves home.
Portland responded in the bottom of the third as they pushed across their fifth and sixth runs of the game.
The Pilots scored five runs in the fifth and added their 12th run in the bottom of the eighth.
Niagara Notes
Up Next
The Purple Eagles close out the series with Portland tomorrow at 6 PM EST.
---

All WNY is made possible thanks to coffee and sleep deprivation.
We appreciate your readership. We like money, too.