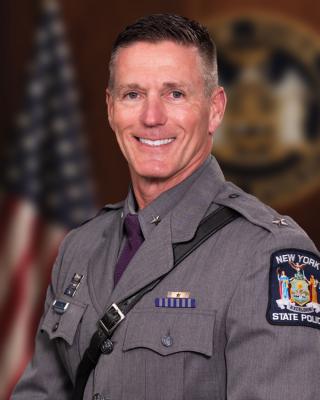 Acting NYSP Superintendent Steven A. Nigrelli released the following statement this evening:
"Having reviewed the video of the incident involving Trye Nichols, we strongly condemn the attack carried out by those five former members of the Memphis Police Department. Their actions are damaging to the work that has been done to rebuild trust between police and the communities they serve. We are outraged and sickened, and we also understand the frustration being felt by the public.
Integrity is a core value of the New York State Police. We train our members to treat people with respect, to show compassion and empathy, and to safeguard their rights. While we sometimes find ourselves in dangerous and unpredictable situations, we have absolutely no tolerance for any excessive use of force, and any Troopers who violate our policies and break the law will always be held fully accountable.
Our thoughts and prayers are with the Nichols family, and we remain committed to serving New Yorkers while showing dignity and respect for everyone.
State Police will be monitoring any developments and will be ready to respond to ensure the safety of all New Yorkers."
---

All WNY is made possible thanks to coffee and sleep deprivation.
We appreciate your readership. We like money, too.