BUFFALO — The Buffalo Center for Health Equity is celebrating a national honor for its chief executive officer, Reverend George Nicholas, who is also the senior pastor of the Lincoln Memorial United Methodist Church. Rev. Nicholas is one of two recipients of the 2022 Bernard J. Tyson Health Equity Award from the Alliance of Community Health Plans' (ACHP).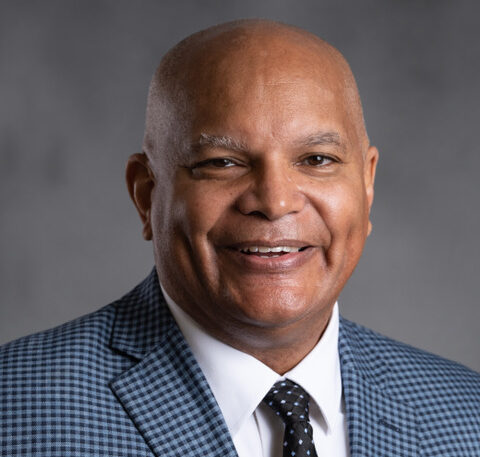 Rev. Nicholas is known for his work to address health inequities based on race, geography, and economics across Buffalo and Western New York. He is a founding member of the African American Health Equity Task Force which became the catalyst for establishing three entities: Buffalo Center for Health Equity, University at Buffalo Community Health Equity Research Institute, and the Erie County Office for Health Equity. These groups work together to change the social and economic conditions that cause illness and shorten lives.
"This award shows me that the work we are doing is actually making a difference," said Rev. Nicholas. "Our goal at the Buffalo Center for Health Equity is to reshape and restructure how we function as a society to eliminate disparities based on race and other factors. It's important that we work together to make the proper investments in our communities and ensure all people can attain their full health potential."
Rev. Nicholas' work with the BCHE is focused primarily on five zip codes in East Buffalo, West Buffalo, and Cheektowaga-Sloan: 14204, 14206, 14211, 14212 and 14215. In these areas, African Americans are three times as likely to die prematurely as a white person living in a different zip code in Buffalo, according to the African American Health Disparities Task Force. Black women in these zip codes are also 243% more likely to die from pregnancy or childbirth-related causes than white women.
"This health crisis in Buffalo is not new, and it won't improve if we don't have a larger public dialogue on health equity," Rev. Nicholas said. "Activists work every day to shine a light on the social and economic challenges that lead to shorter lives, but they can't solve it on their own. We all need to work together."
Independent Health President and CEO Michael W. Cropp, M.D., nominated Rev. Nicholas for this award, citing his passion for the work and a commitment to collaborative, innovative, community-based solutions in health care.
"No one's life expectancy should be determined by their zip code," said Dr. Cropp. "Historical practices have put so many people at a disadvantage. Dismantling those practices to create equitable access to health care is a joint effort and sustained passion. Rev. Nicholas has kept the issue in front of policy makers and encouraged authentic, collaborative relationships that have led to meaningful change. His vision is making a difference in the lives of so many people in Buffalo and beyond."
The Bernard J. Tyson Health Equity Award was established in 2021. The annual award honors the late Kaiser Permanente Chairman and CEO Bernard J. Tyson and his commitment to addressing disparities in health coverage and care for all Americans.
"I'm humbled by the award; it made me reflect on the work we're doing and how it aligns with the great accomplishments of Bernard J. Tyson," said Rev. Nicholas.
The Bernard J. Tyson award from ACHP comes with a charitable donation to the Buffalo Center for Health Equity and an opportunity to share learned experiences and best practices with other organizations across the country.
"This award will open opportunities to engage in conversation in other parts of the country to invest in what we're doing here to address and improve health equity," added Rev. Nicholas.
Also honored with the 2022 Bernard J. Tyson Health Equity Award was Praveen Thadani, president of Priority Health based in Grand Rapids, Michigan.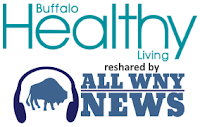 ---

All WNY is made possible thanks to coffee and sleep deprivation.
We appreciate your readership. We like money, too.