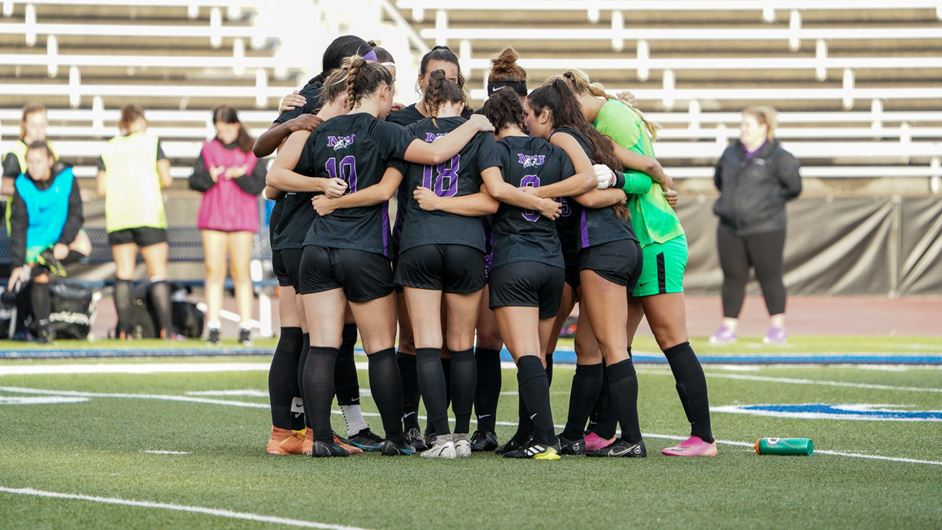 BUFFALO – The Niagara women's soccer team fell to Buffalo, 4-1, Sunday night in non-conference women's soccer action from UB Stadium. Junior Emma Bough scored the lone goal for the Purple Eagles. 
Game Recap
First Half
• In the eighth minute of action, Annie Ibey nearly tucked one in the left side after receiving a cross for Maia MacLean, but the UB keeper made the stop to keep the game even.
• Niagara got four shots off in the first 25-minutes of play, including two from senior Djeynaba Thiam.
• With 13-minutes to go in the half, NU took its first corner of the contest, but it resulted in a missed shot from back Molly Tobin.
• Buffalo broke the scoreless tie in the 42nd minute beating Niagara goalie Felicia Grufman who finished the first half with two saves.
Second Half
• Freshman Agnes Stenlund started the second half in goal for Niagara.
• Amanda Cripps nearly evened the score in the 51st minute, but her attempt went just wide of the net.
• Emma Bough found the back of the net to even score 1-1 in the 60th minute of play.
• Moments later, Buffalo would retake a one-goal lead over NU with a goal from Jasmine Guerber.
• Niagara fell into a two-goal deficit when the Bulls beat Stenlund for the second time in the half in the 72nd minute.
• Buffalo made it a three-goal game at the 81st minute as Arianna Zumpano scored her second tally of the contest to give the game its 4-1 final.
Niagara Notes
• Bough's goal in the 60th minute was the fourth of her career. The junior now has 16 career points.
• Grufman and Stenlund stopped a combined four shots.
• Niagara took two corners, compared to six for the Bulls.
Up Next
• Niagara will play its first home match of the 2022 season Thursday, Aug. 25, at 7 p.m. when it welcomes St. Bonaventure to Monteagle Ridge.
---