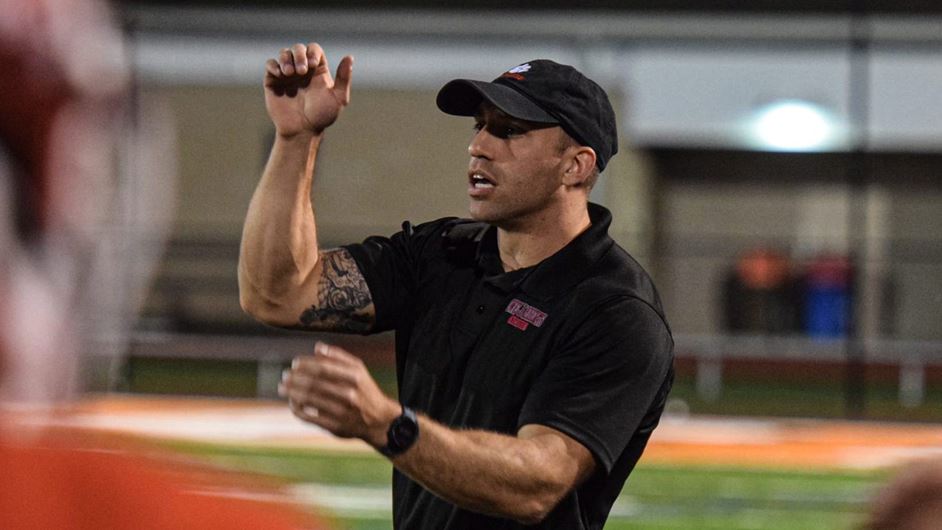 Canisius head men's lacrosse coach Mark Miyashita announced the hiring of Michael Zadroga to his staff as an assistant coach on Monday.

In his role with the Golden Griffins, Zadroga will oversee the development of the program's goaltending, face-off and defensive and long-stick midfielders. He will also assist with day-to-day operations as well as recruiting.

"I am excited to add Coach Zadroga to our staff, Miyashita said. "Throughout the interview process, his passion for helping to develop young men as well-rounded student-athletes that will thrive on the field and in the classroom was very evident. His playing career and recent experience as a coach at both the high school and club level have allowed him to gain valuable experience that he will bring here to Main Street."

Zadroga joins the Golden Griffins program after spending the 2022 season as the head boy's lacrosse coach at Owen J. Roberts High School in Pottstown, Pa. In his lone season at the helm, Zadroga helped guide the Wildcats to a 15-7 overall record, a trip in the conference championship game and a second-round appearance in the District 1AAA playoffs.

In addition to his work at Owen J. Roberts, Zadroga was also active on the club lacrosse circuit, serving as head coach of the 2027 squad as well as the face-off coach for the 2023-25 team for the Big 4 Triple H program. He created practice plans and fostered youth lacrosse development within the organization while also helping with player oversight and team setup during various summer tournaments.

"I would like to thank head coach Mark Miyashita and associate head coach Derek Marks for their belief in me and for providing me with the incredible opportunity to join their staff at Canisius College," Zadroga said. "I look forward to being mentored by two tremendous coaches and people and could not be more excited to help Canisius battle for a MAAC championship."

A native of King of Prussia, Pa., Zadroga spent five seasons as a midfielder at Marquette, battling through various injuries to appear in a total of 13 games during his career with the Eagles.

A four-year letterwinner at Upper Merion High School in suburban Philadelphia, Zadroga captained the Vikings during his junior and senior years, where they qualified for the playoffs in both campaigns. He finished his prep career with 195 career points, including 143 goals. Named a First-Team Suburban One American Conference Midfielder from 2012-2014 and Second-Team All-Philly in 2014, Zadroga also played club lacrosse with Duke's LC, where he won a 2013 Tri-State championship, and the Main Line Lacrosse Club.

Zadroga graduated from Marquette in 2019 with a bachelor's degree in communications and earned his master's degree in education with a teaching certification from Cabrini in 2022.
For all the latest updates on Canisius men's lacrosse, be sure to follow @GriffsMLax on Twitter and Instagram.
---