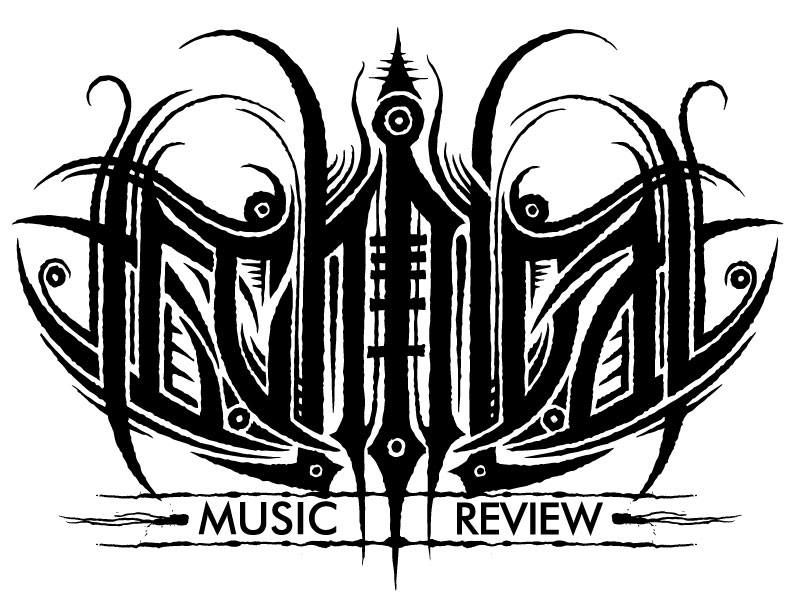 TMR- Tell our followers about the history of your band, for those who aren't familiar with Illucinus.
Back in about '04 we were a metalcore band called Concealed Damage. One day Petr and Brandon (Concealed Damage) were walking home from school and heard someone playing Laid to Rest by Lamb of God on the drums. The boys walked right onto the property of Cameron Stucky, uninvited, to ask him to join the band. Cameron actually ended up replacing Brandon on guitar and bringing in drummer Joseph de los Reyes. By '06 Concealed Damage had gone through some lineup changes, grew from metalcore into technical death metal – and morphed into the first iteration of Illucinus. Illucinus played a handful of shows with the likes of Braindrill, Impaled, and other local leaders. Back then, we separated after high school as members moved across the country, but the band continued to keep in contact while planning the eventual reignition. Fast forward to 2021 and we've re-recorded The Machine – breathing in the fresh life it always deserved. It's worth mentioning that Alluvial's Sarcoma came out (while we were re-tracking the EP) which helped inspire the final vocal style for the album, solidifying the "everything happens in it's time" vibe that surrounded this reunion. We've been waiting over a decade to unleash this EP as it's meant to sound, and cannot wait to hit the road to support it & play the songs live!
TMR-What are your touring plans for the summer and the rest of the year?

Beginning August 4, in Tacoma WA, we will be embarking on the Shredding the VirUS tour with our friends, fellow tech death acts Ominous Ruin and Aethereus. We thought the wordplay in VirUS was fun as we all have "us" in our band names and it's a US tour! We're a bunch of clowns so we absolutely had to play on that. We could not be more excited as this tour will be the first shows we've performed together in 13 years! We'll be covering most of the Western US before the finale at home in the bay, on August 19th. Hopefully we can do some more gigs later in the year as well!
TMR- What are everyone's interests outside of music?

– Petr is an avid outdoorsman, growing up camping, hunting and fishing. Petr is a Chef by day, but also opening his recording studio Petropolys Media and building camper vans, beginning with the one we're using for tour!
– Dan has an infatuation with nachos and live concert photography. He's also big into kayaking, hiking, and traveling both domestically & internationally to see friends and new places.
– Cam is a busy man! When he's not focused on finishing his higher education, working, or maintaining a social life, he loves to play guitar at any feasible opportunity and hit up local shows with the rest of our crew!
We're all huge Bay Area sports fans too and love getting together to watch our Giants or Warriors pop off, or just going out for beers at local watering holes with our little crew of metal head homies!

TMR- How did everyone get into death metal?

– Pain leads to anger. Anger leads to hate. Hate leads to suffering. Suffering leads to death metal. Aside from being generally dissatisfied with most things in life and popular musicas teenagers, we always sought out the absolute most difficult riffs to play. We would literally write music we were not capable of playing and worked tirelessly until we were. Cameron used to sneak out at 2am to go play guitar at Petr's house, where they'd practice without amps and spawned the self motivating quote "if we can't play it without fx, we don't deserve to play it at all." This is EP was us entering that rabbit hole. In our not-so-humble opinion, very few genres push as many boundaries as metal and all of its subdivisions. The diversity and collective familial bond in this scene run so much deeper than most.
TMR- You're re releasing your debut EP "The Machine" re recorded through Sevared Records (local enough to me based out of Rochester). What inspired that move?
– We've known about Barrett and what he's done for the scene for a long time. After Illucinus initially disbanded, Petr continued to perform the material as a solo act for a few gigs – inspired by Putrid Pile. Even before this time period Putrid Pile was one of many insanely brutal bands (or solo acts) to heavily influence Illucinus. He's released material on Sevared so it only made sense to go for it. Look at the rest of the Sevared release discography and you'll see tunes from other bands that deeply inspired us like Skinless, Flesh Consumed, Pathology, Gorgasm, and many more. To our surprise, Barrett replied within an hour of us sending him the EP! Funny side note to that – he didn't respond again for almost a week and we thought maybe somehow we offended him and fucked up our chances. We were wrong, he's just a busy dude. Anyway, we had a few other labels interested but ultimately Sevared was so on brand with our sound and influences, with such long running roots, deep in the veins of death metal… so our minds were made up. The CD prints really came out really slick, and we're extremely stoked to work with Sevared!
TMR- What album best represents everyone's musical taste?
-That's a tough one, as we're all very diverse in our musical interests. I (Petr) CAN say however, that this EP was most heavily influenced by Gorgasm's Destined to Violate and both Brutality is Law and Servile Insurrection by Severed Savior. Obviously Necrophagist 's entire discography must be mentioned here too. When we wrote The Machine back in the day, some contemporary records we were spinning on repeat at that time were Planetary Duality by The Faceless, Animal by Animosity, that Animals As Leaders self-titled record, and Prey For Eyes by The Red Chord and I think you can hear the impact of those albums sprinkled in throughout our EP. We also love to have vinyl nights at Cam's house where we all get to show off what relics we've had or recently acquired and enjoy our past times. Darkest Hour, Dimmu Borgir, Carcass, Gojira, Dödsrit, Deathspell Omega are some of the things that get played most often when we get together and it's always a damn good time!
TMR- What album is your favorite so far in 2022 and what one surprised you the most?
– Our own Cameron Stucky and his band Darkness Everywhere dropped their debut EP The Seventh Circle and it totally rips! Definitely spin that for some serious At The Gates vibes. The new Hath – All that was Promised – fuckin slays. Arkaik seems to be peaking after all this time putting in some serious ground pounding – Labyrinth of Hungry Ghosts goes hard. Our homies and soon to be tourmates in Aethereus put out a banger in Leiden early this year. Soreption's Jord is great. New Decapitated and Meshuggah are obvious must-peeps. Absent in Body's Plague God for that slow burn. Pretty much anything coming out of Creator Destructor Records right now is gold — Slowbleed and Upon Stone… Cartilage just signed and released with them too, The Deader the Better is an instant classic. We've always got our ear to the ground for new sick ass metal!
TMR: What's in the future for Illucinus? Any new material you plan to bring out in the next year?

– We're glad you asked! We have A TON of music already written for this project. At some point we're going to redo the Concealed Damage EP from '05 too, which is going to be a ton of fun for any metalcore fans. We're currently deciding which material to move forward with next, be it chronological to the order albums were written or jumping around the timeline. It will likely be either the Nebulous Delusions tracks, which can be previewed on the ESP Guitars website / social handles, or concept record we're calling Prone to Sustained Despair. Those are the two things we've written most recently and can't wait to have it all ready for your ears!
https://www.facebook.com/TMRWNY
https://www.facebook.com/illucinus