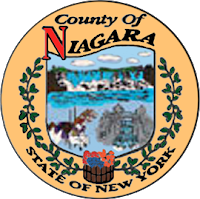 The Niagara County Legislature will submit comments this week to New York State on the NY Climate Action Council Draft Scoping Plan. All comments are due by July 1. The county's full 7-page submission is attached and can also be viewed at https://tinyurl.com/2p8fxwkr. Below are excerpts from that submission.
"The New York Climate Action Council Draft Scoping Plan, a plan to meet the ambitious goals of the Climate Leadership and Community Protection Act (CLCPA) has designed a 'comprehensive roadmap to build a clean, resilient and affordable energy system' with the primary goal of addressing the adverse impacts of climate change on public health and mitigating extreme weather events in New York. The draft scoping plans outlines a bold strategy that would fundamentally impact Niagara County families in countless ways, significantly impacting major sectors of our economy, by an aggressive implementation of policies to achieve reduction targets established for 2030 and mid-century.
The inherent problem with the draft scoping plan is that New York State does not exist in a vacuum, and while undoubtedly steps need to be taken to address climate change, the unilateral action proposed in this document will produce substantial economic hardship on families and businesses in New York, while encouraging out-migration to states that do not adopt similar plans. That out-migration will negatively impact the larger battle against climate change.
Furthermore, Niagara County, by proximity and land use, should not tolerate a disproportionate cost to meet the states aggressive renewable energy goals without the option of local governments weighing in on the siting of these projects. Our farmers should not be told how to raise their cattle or manage their crops, our shores should not sprout wind turbines and our fields should not produce electricity rather than a local food source without community input. Our working class residents should not be involuntarily subjected to making expensive accommodations to their homes and automobiles, and witness, or potentially join, the line of traffic fleeing New York to states that value smart, sustainable growth, where the cost of living and industry do not continue a steep trend to unfathomable levels and where government does not have such an expansive and detrimental reach. "