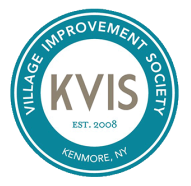 KENMORE – One person's garage-sale item is another person's treasure.
The annual Gigantic Kenmore Garage Sale, which draws people from throughout Western New York and Ontario, will take place from 9 a.m. to 3 p.m. June 11. The 1.44 square miles of Kenmore will play host to about 100 sales during that time period.
Sale maps will be posted on the KVIS website and Facebook page June 10 and printed maps will be available on the day of the sale at the Village Green at Delaware Avenue and Delaware Road.
Clues in a treasure hunt for shoppers will be listed on the sale maps. Those who find any of the treasures in question hidden at village sales can bring the item to the Village Green to win a prize.
Those who participate in the sale can bring their unsold and unwanted items from 3 to 5:00 p.m. to the Goodwill of Buffalo truck, which will be parked at the Village Green. This sale creates a triple win -we keep saleable items from the landfill, we help residents simplify and raise funds, we help a charity that keeps the proceeds from the items donated for programs that benefit others in the Buffalo area.
---

All WNY is made possible thanks to coffee and sleep deprivation.
Buy us a cup? (of coffee, we can handle the sleep deprivation ourselves)