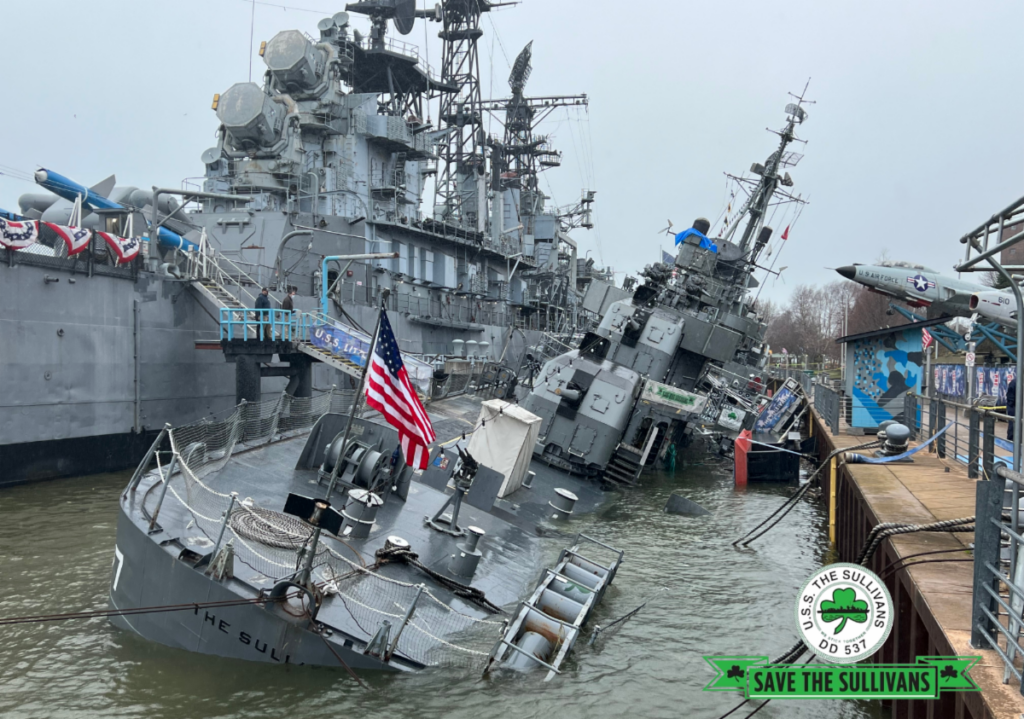 On April 13, 2022, a serious hull breach occurred aft of midship on the starboard side of USS The Sullivans DD-537. Since then, crews have been working closely with marine engineers and members of BIDCO Marine Group, the Coast Guard, Buffalo Fire Department, Buffalo Police Department, Homeland Security, New York State Department of Environment and Conservation (DEC), Miller Environmental Group, U.S. Navy SUPSALV (NAVSEA's Supervisor of Salvage and Diving) and officials from the city, county, state, and federal government to assess the problem, minimize damage, and remove water from the ship.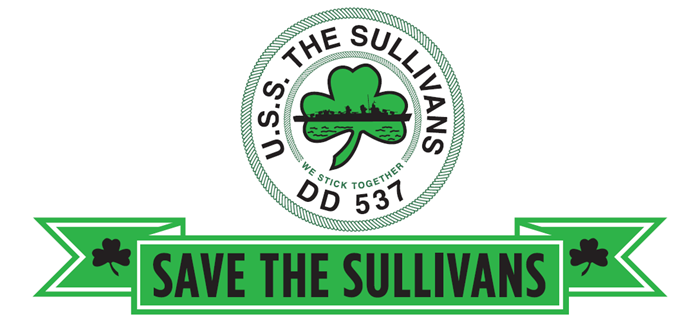 For over a year, Buffalo and Erie County Naval & Military Park has been working with BIDCO Marine Group to assess the hull and make a plan to preserve and repair USS The Sullivans, incorporating a hull survey they completed in 2018. Divers were in the water last summer and fall to begin work using a Navy-approved two part epoxy that can only be applied when the water temperature is above 54 degrees. Once the water temperature dropped, they had to pause for the winter but the plan is still for that work to continue once the temperature increases.
The breach that occurred last week appears to be a new issue and the Buffalo and Erie County Naval & Military Park is working diligently to understand the cause and address it as quickly as possible. They will provide additional updates as we learn more from the initial assessments. They appreciate everyone's support and the offers to help. This is truly the City of Good Neighbors and this historic ship continues to guide us to stick together.
Donate to help save the Sullivans and fund the Buffalo and Erie County Naval & Military Park.
---

All WNY is made possible thanks to coffee and sleep deprivation.
We appreciate your readership. We like money, too.