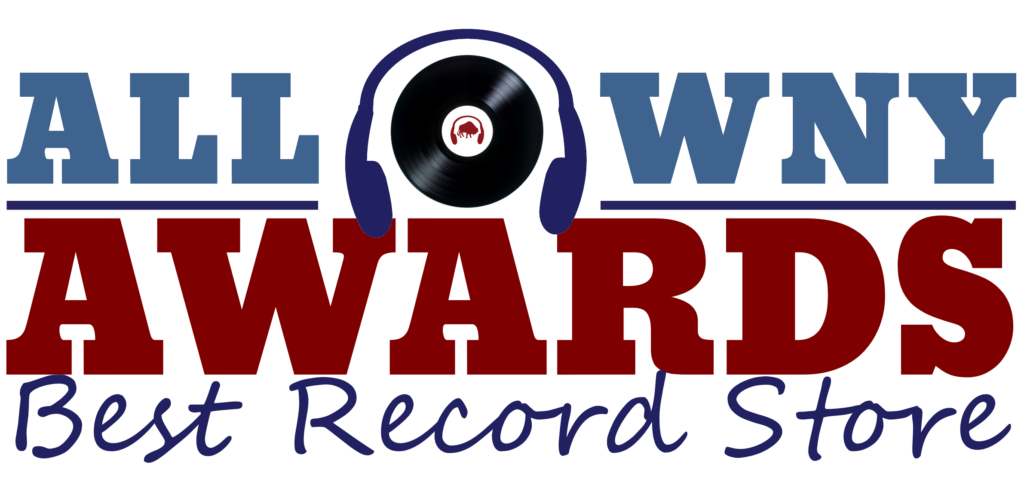 Western New York is blessed with a plethora of places to get vinyl. And with Record Store Day on Saturday (April 23), All WNY wants to know which WNY Record Store deserves the title of "Best Record Store."
In 2015 and 2016, "Best Record Store" was a category in the All WNY Music Awards. Both years, the award was won by Record Theater. The category was abandoned in 2017 and we decided to bring it back this year as part of our weekly All WNY Awards. So as part of our "Best Dyngus Day Event" voting, we asked you to nominate your favorite record store and you came up with 17 places to buy physical copies of music from Lewiston to Rochester. They are:
Black Dots (Buffalo)
Bob The Record Guy (Depew)
Cool Beat Music (Cheektowaga)
Cool Beats Music and Books (Sloan)
Doris Records (Buffalo)
Good Omen Records (Niagara Falls)
Gutter Pop Comics (Buffalo)
Hi-Fi Hits Records (Williamsville)
Jam Records (Buffalo)
M&B Record Exchange (Tonawanda)
Music Matters (North Tonawanda)
Needle Drop Records (Rochester)
Out There Records (Buffalo)
Record Archive (Rochester)
Record Baron (Kenmore)
Revolver Records (Buffalo)
Vinny's Vinyl (Lockport)
Viva Nostalgia (Lewiston)
But only one can be the best. And it's all up to you to decide.
Click here to vote … also to nominate your choice for Best Book Store.
---

All WNY is made possible thanks to coffee and sleep deprivation.
Buy us a cup? (of coffee, we can handle the sleep deprivation ourselves)