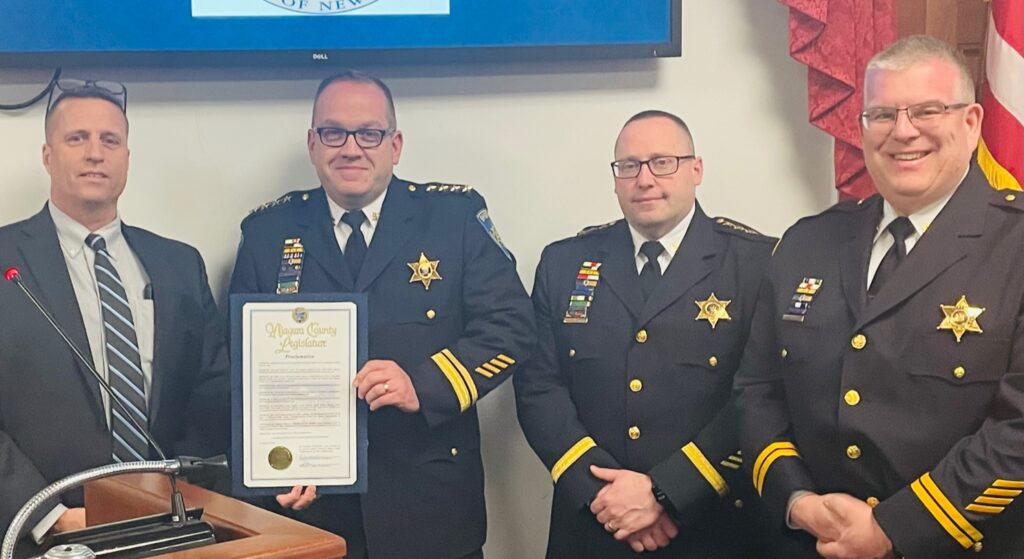 Niagara County Legislator Mike Hill, Chairman of the Community Safety & Security Committee, presented a proclamation to Niagara County Sheriff Michael Filicetti, Undersheriff Michael Dunn and Director of Emergency Communications Marc Kasprzak, in honor of National Public Safety Telecommunicators Week, celebrated April 10-16, 2022.   
"Our public safety telecommunicators are often the first line of contact for many people in emergency situations and we cannot thank them enough for all that they do to keep our community safe," said Hill. "Their ability to calm people down, to give life-saving instructions and to direct responding officers where to go is the foundation of our emergency response efforts. Our community appreciates their hard work and dedication."
Hill said the dispatchers in the Niagara County Sheriff's Office handled 305,311 phone calls in 2021, which is 837 calls per day. Of this, 105,830 were emergency (911) phone calls and 199,481 were non-emergency.