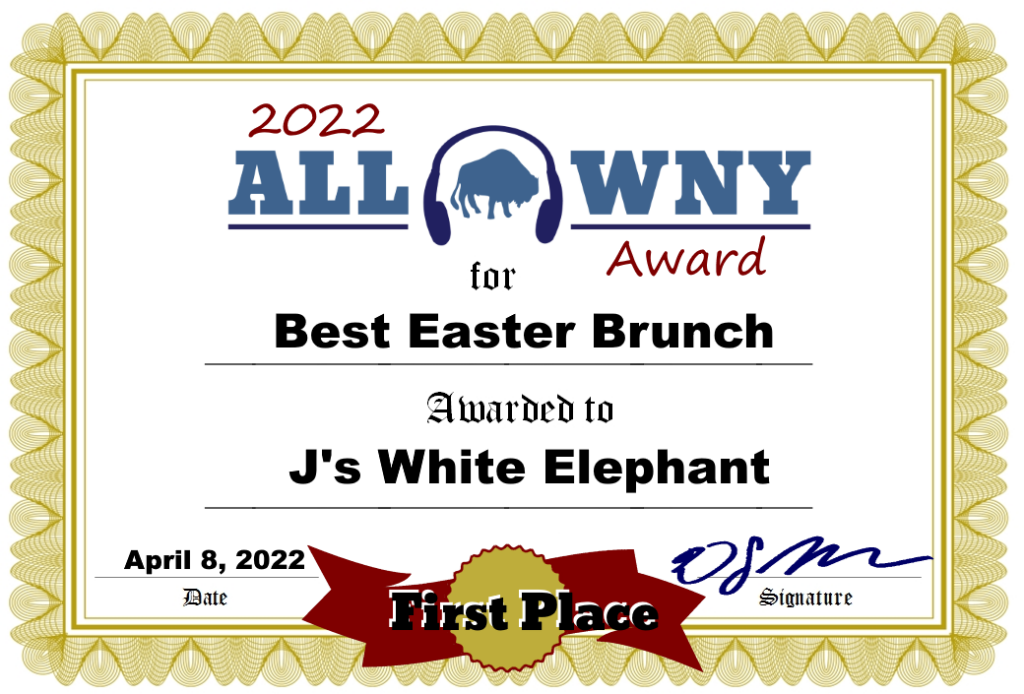 Congratulations to Lackawanna's J's White Elephant for getting a whole brunch of votes in All WNY's 2022 WNY's Best Brunch contest.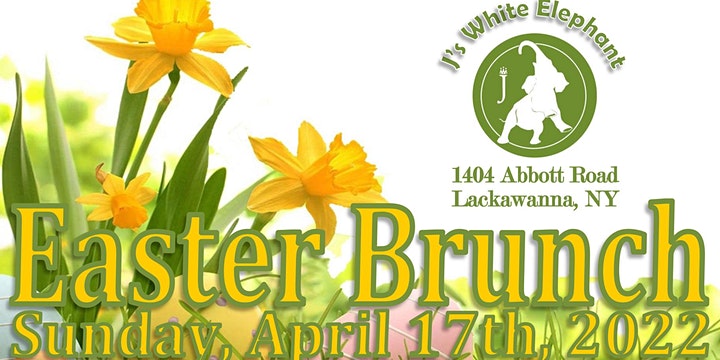 J's White Elephant beat out 14 other local eateries for the top prize.
J's White Elephant Easter Brunch for 2022 includes "a wonderful selection of breakfast and bunch items including carving station for our delicious Beef Tenderloin Filet and Honey Glazed Pit Ham."
Sadly, all four dining times are sold out as of this publishing. So if you don't already have reservations, you'll have to wait until next year to find out how great their Easter Brunch is.
HOWEVER — you could go the day after Easter for their Dyngus Day Event. J's White Elephant is one of the nominees for that category of All WNY Award. We'll announce the nominees and start the voting on Monday, April 11.
---

All WNY is made possible thanks to coffee and sleep deprivation.
Buy us a cup? (of coffee, we can handle the sleep deprivation ourselves)