Well, folks, the nominations are in and it's time to vote in the 2020/2021 All WNY Awards.
Usually, the awards only encompass one year but as 2020 was largely a bust for the local music scene, what with so few live shows and new albums, we didn't do the awards last year. But we wanted those who did get out there to have a chance to be recognized so we just went ahead and pretended like 2020 and 2021 were one year.
So now that you know the why, it's time for you to know the who. With 26 categories and only a few double nominees, we have nearly 260 nominees in total. They're all listed in the image below: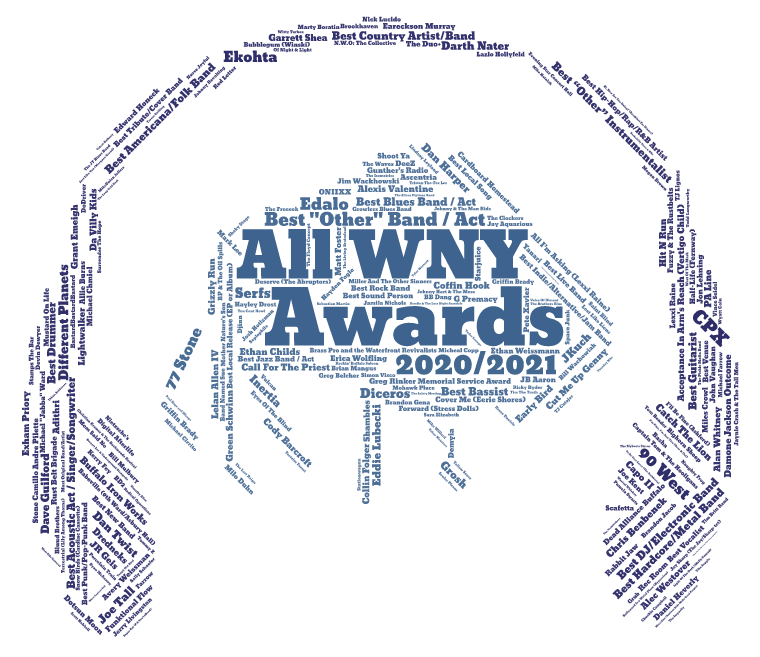 For an easier view, click through to the voting form.
We're limiting to one vote per person and you'll need a Google account to vote. Voting will continue until 11:59 p.m. on March 28. Winners will be announced on April 1 — which just happens to also be All WNY Radio's 16th birthday.
Now … go vote! And tell your friends to do the same.
---

All WNY is made possible thanks to coffee and sleep deprivation.
Buy us a cup? (of coffee, we can handle the sleep deprivation ourselves)