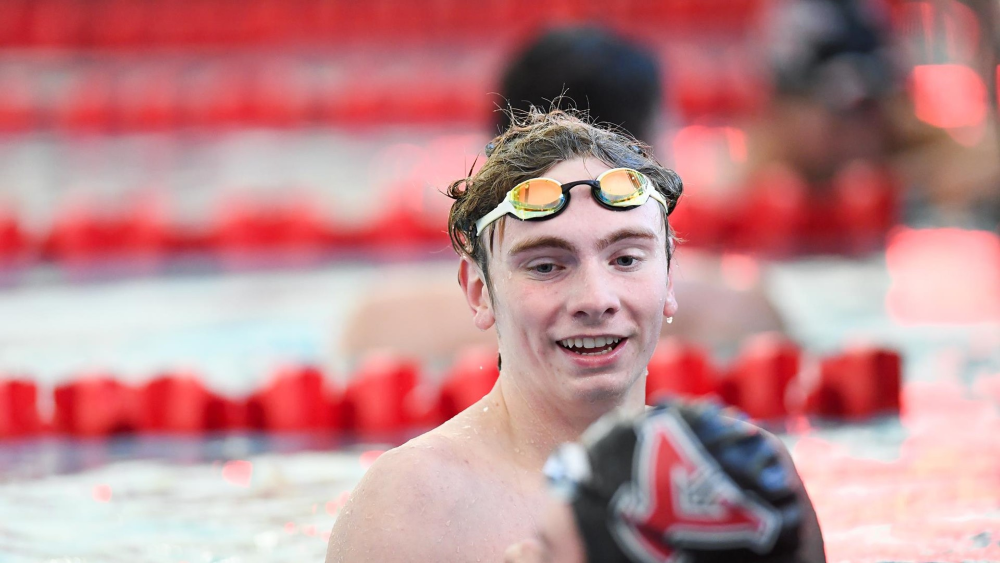 EDISON, NJ – Niagara freshmen Nathan Dragon has been named Metro Atlantic Athletic Conference men's swimmer of the week after setting four program records during the Zippy Invite this past weekend.
 
Dragon set individual program records in the 1000 free (9:31.99), 1650 free (15:52.19), and 500 free (4:29.69) at the Zippy Invite. The 500 free record came on Friday, while the 1000 and 1650 free records came on Sunday for the freshman.
 
The Blechertown, Mass., native was also a member of the 200 medley relay team that set a program-best time of 1:31.47. His 500 free time is second-best in the MAAC this season.
 
Dragon's 500 free time is second in the MAAC, while his 1000 and 1650 free times are fourth best in the conference.
 
Niagara swimming and diving will return to the pool on Nov. 21 against Fredonia.