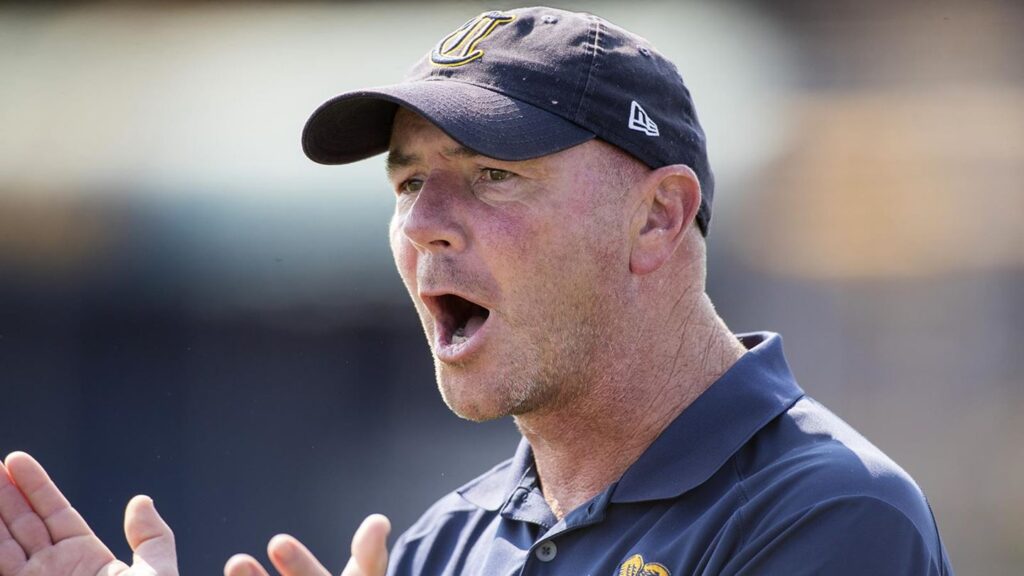 Canisius men's soccer head coach Dermot McGrane announced the addition of four players to the roster on Tuesday.
Alex Cadena Jr., Olivier Nikigwize and Kodie Sarkodie will become members of the program as freshmen. William Howard is enrolling at Canisius as a graduate transfer.
Cadena Jr. joins the Golden Griffins after spending time with Player Development Academy during his senior year, winning both the MLS Next Division title and ECNL Championship. During his time at Morris Hills High, Cadena Jr. lettered in three years on the soccer team, earning numerous accolades.
During the 2019 season, Cadena Jr. earned three first-team accolades, garnering all-state, all-county and First Team All-NJAC Conference honors.
"Alex has played at a very good level with PDA in the USSF Development Academy," McGrane said. "He is a hard-working central defender with good technique and vision. We expect him to compete for playing time in his first year."
Nikwigize played four club seasons with GPS, where he helped lead the team to 16 tournament victories while scoring 78 goals and assisting on 25 others.
At the high school level, Nikigwize played three seasons at nearby Hutch Tech, where he named to the All-Western New York First Team in 2019 and 2020. The 5-foot-9 striker scored 31 goals in 2019, aiding the Engineers to a city title in 2019. During his tenure at Hutch Tech, Nikigwize had 110 goals and 32 assists.
"Olivier is a very quick, skillful attacker who can be used through the middle or out wide," McGrane said. "His movement off the ball is very good and he is excellent going at players in 1-on-1 situations. He has a nose for the goal and we expect to see his name on the scoresheet next season."
Sarkodie, a Union, N.J., native, will join the Griffs after spending four seasons with Union SC and last year with PDA. Over the previous three seasons, the 6-foot-5 midfielder has scored 52 goals and posted 16 assists in 80 club games.
Scholastically, Sarkodie was a four-year letterwinner at Union, where he helped lead the Farmers to three consecutive conference championships. Sarkodie also earned a plethora of accolades at Union. He was an all-conference selection his sophomore year before being named to the all-county team his junior and senior years. He was an all-state selection this past season.
"Kodie is a defensive-minded player who is comfortable playing in the center of the defense or the midfield," McGrane stated. "Standing at 6-foot-5, he is dominant in the air and is a good ball winner. He is another player who has a proven ability as a goal scorer. We are excited to see what contributions he can make to our team in his first year."
Howard joins the Griffs after spending the previous five seasons with the University of Louisville. In his time with the Cardinals, the 6-foot-5 goalkeeper made one appearance, playing 58 minutes as a substitute against Syracuse on Oct. 16, 2020. He stopped four shots in the matchup with the Orange, including a penalty kick.
The Richmond, Va., native was named to the Dean's List and the Academic Honor Roll four times while at Louisville. He was also a two-time ACC Honor Roll recipient.
"William is joining the Griffs after spending four years with Louisville in the ACC," McGrane said. "He will bring a wealth of experience and maturity to our goalkeeping unit. He is a well-rounded keeper and has the size to be a big presence in the box."
Canisius opens the 2021 season with a pair of home matches against west coast opponents, Utah Valley (Aug. 26) and UC Riverside (Aug. 29).