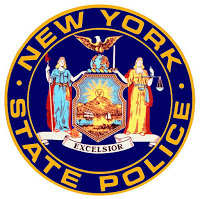 On July 10, 2021, SP Olean Troopers arrested Amy R. Mikulski, 35, of Salamanca, NY for Resisting Arrest, Obstructing Governmental Administration 2nd Degree, and numerous traffic infractions.
While investigating a disturbance in the town of Allegany, Troopers observed Mikulski attempting to leaving the scene showing numerous traffic violations on Four Mile Road in the town of Allegany. Troopers conducted a traffic stop of the vehicle at which point Mikulski refused to obey several lawful orders and resisted arrest as the Troopers took her into custody.
Mikulski was arrested and released with appearance tickets for Allegany Town Court where she is due to appear later this month.
---

All WNY is made possible thanks to coffee and sleep deprivation.
Buy us a cup? (of coffee, we can handle the sleep deprivation ourselves)