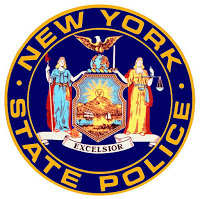 On August 26, 2020, SP Newstead Troopers arrested Trevon Streeter, 23, of Niagara Falls, NY for Criminal Possession of a Weapon 4th degree.
Streeter was operating a 2009 Volkswagen on Main Road in the town of Newstead, NY when he was stopped for no vehicle inspection. Further investigation revealed Streeter was in possession of a metal knuckle knife. Streeter was transported to SP Clarence for processing and issued appearance tickets.
Streeter also had an active warrant for Criminal Trespass 2nd degree in the city of Niagara Falls. He was turned over to the Niagara Falls Police for arraignment.
---

All WNY is made possible thanks to coffee and sleep deprivation.
We appreciate your readership. We like money, too.