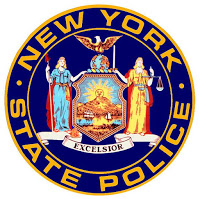 On August 26, 2020, SP Clarence Troopers arrested Derrick L. Turner, 50, of Buffalo, NY for Driving While Intoxicated.
Turner was operating a 2007 Mitsubishi on Aero Drive in the town of Cheektowaga, NY when he was stopped for driving erratically. Further investigation revealed Turner had been operating a vehicle while intoxicated. Turner failed standard field sobriety tests at the scene and was transported to SP Clarence for processing where he submitted to a chemical test indicating a 0.13% BAC.
Turner was released with appearance tickets for the town of Cheektowaga court for future arraignment.
---

All WNY is made possible thanks to coffee and sleep deprivation.
Buy us a cup? (of coffee, we can handle the sleep deprivation ourselves)