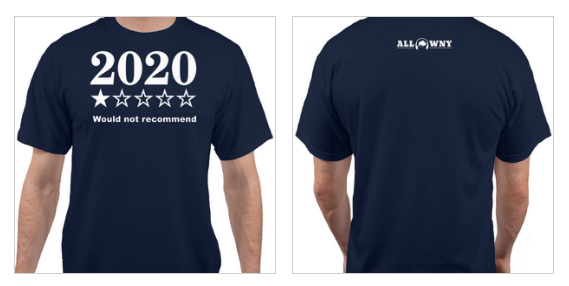 Let's face it. If 2020 was a restaurant, it would not exactly be "fine dining." In fact, it's literally been closed by the health department. So this one-star review t-shirt lets the world know that it can do better.
These navy blue Gildan heavy cotton t-shirts are decorated with white vinyl. The front, as shown. The back has the All WNY logo on the shoulder.
The shirts are $16.95, shipping included.
Click here to buy one … and click here for more All WNY Stuff.